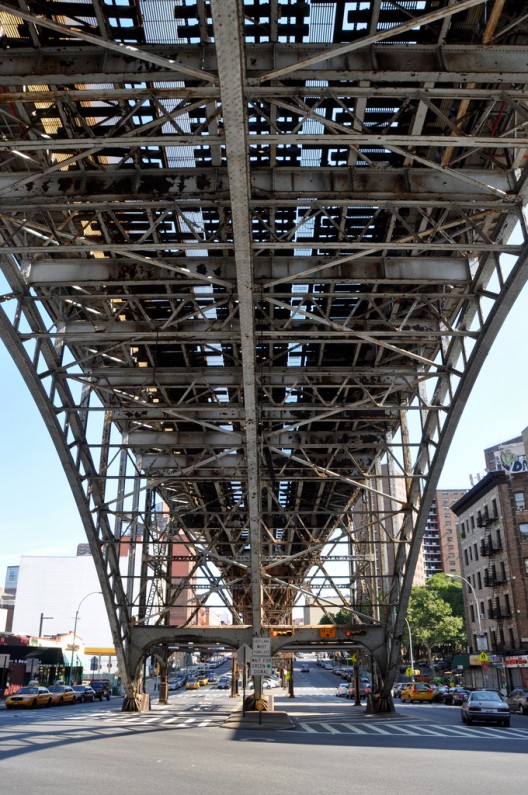 The Brooklyn Queens Expressway (BQE) cuts through myriad neighborhoods on its route between Queens and Brooklyn. Sometimes it takes the form of an elevated six-lane highway with nothing but dark parking lots below; sometimes as a deep trench that segregates neighborhood pockets. The Cross Bronx Expressway in the South Bronx similarly creates boundaries, isolating neighborhoods from each other.
Projects such as these, built under the heavy handed politics of Robert Moses in the mid-20th century, show little regard for community development. The effects of these projects can be seen today; the  spaces below the highway overpasses of New York City tend to be dark, dingy places that we avoid or rush past. They're perceived as "lost space" within the city, yet they have an innate potential to be much more.
The Design Trust for Public Space, a non-profit dedicated to promoting public space, sees that potential. With their new project, Under the Elevated: Reclaiming Space, Connecting Communities, they hope to take these "lost" spaces and turn them into safe and exciting venues that will, at long last, reconnect long-separated communities.
More on this exciting program, after the break.