Enscape is a real-time visualization and VR plugin for architects and designers. Its latest update, Enscape 3.3, is packed with features that enable you to design beyond boundaries.
Understanding local context is vital for outstanding building design. Having a clearer picture of what your building will look like on-site enables better design decisions. The brand-new Site Context allows you to do this.
Other new features such as the Alpha Channel Export, Material Overwrite, Transparent Materials in Reflections, and the new Education-themed asset and material collections will allow you to design and visualize with more ease.
Site Context

The Site Context mode lets you add real-world context to your design scenes by utilizing OpenStreetMap data. It enables you to easily import topography and geometry.
Here's how to add context to your design scene:
Open the Site Context mode by selecting it on the toolbar, then click on "Add Site Context".
A new window will open; in it, you will find:
Search bar: here, you can enter an address or coordinates.
Toggle visibility options for Buildings, Streets, and Topography
Area selection
Map zoom and position control
Enter the street name, city, ZIP code, or coordinates to search for a location (the CAD application sets up the default location).
When you have your desired location ready, press enter or click on the search result.
Once your location has been selected, press the import button.
Please note that the surrounding geometry is only visible in Enscape. For an in-depth guide on how to use Site Context, take a look at the Enscape Knowledge Base.
Education Assets and Materials

An Enscape release is not complete without expanding the Enscape Asset Library and the Enscape Material Library. The new collections will help reduce time spent looking for the right assets and materials online.
The theme this time around is Education. You can expect to see 280 new assets such as classroom furniture and musical instruments, and 30 new materials like wallpaper and carpets.
The Enscape 3.3 asset package will also include many new 3D people and Japanese-themed assets to celebrate Enscape's availability in Japanese.
Alpha Channel Export

Adding a suitable backdrop to your design scene has become much easier. You can now render an image with the alpha channel applied and get a fully transparent background.
Here's how to access this handy feature:
Go to Visual Settings > Output > Image and choose to export with the Alpha Channel applied (see a checkbox 'Apply Alpha Channel' beneath File Format)
For more information on the Alpha Channel Export, go to the Enscape Knowledge Base.
Material Overwrite

The Material Overwrite function makes exchanging Enscape materials within the Enscape Material Editor much easier. You no longer have to manually import and export files to replace materials.
Here are the simple steps to overwriting Enscape materials:
Open the Enscape Material Editor
Select a material in the project
Click on the ellipsis behind the material name
Click "Replace with Enscape material"
Select material from the Enscape Material Library
The selected material will be immediately rendered to give you a preview of the changes.
Once you're happy with the selection, confirm the changes by clicking the "Replace" button.
For more information on materials in Enscape, visit the Enscape Knowledge Base.
Transparent Materials in Reflections

Achieving realism in your visualizations can take you one step closer to securing the project. The new Enscape 3.3 function enables you to render objects with transparent materials in reflections so you can enhance realism on glass and water surfaces.
To access it, ensure hardware raytracing is activated, and quality is set to either "high quality" or higher. Please note, this is only available for graphics cards that support ray tracing, such as the NVIDIA RTX series and the AMD RX6xxx series.
Previously: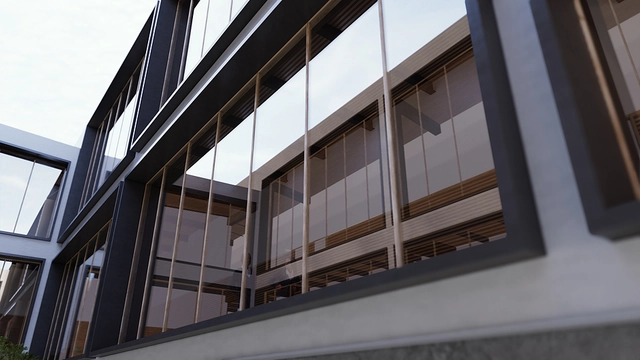 With Enscape 3.3: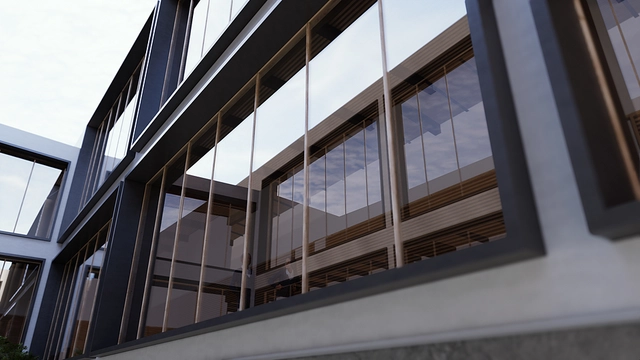 Get Started with Enscape 3.3

The latest version of Enscape also includes Pin Enscape Window on Top, Camera Sync Optimization, Upload Migration, Japanese Language, and SketchUp 2022 support.
Enscape plugs into Revit, SketchUp, Rhino, Archicad, and Vectorworks. Update to the latest Enscape 3.3 version to enjoy the new features or sign up for a free 14-day trial if you haven't already experienced it yourself.