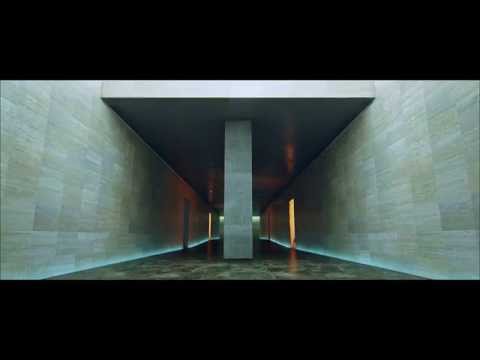 In recent years, we've reached a point where visualizations have become all-prevalent in the architectural profession. Whether we like it or not, stylized imagery is seen as a commodity, and ultimately, renderings win competitions and commissions. Architects have become enamored with beautiful renderings because clients understand pictures better than plans, and yet, the tools used to produce these glitzy images are changing faster than our industry can keep up. But with technology constantly evolving, we may face a new wave of visualization techniques, as the same render engines used to produce the tantalizingly realistic visuals in movies and video games are, for the first time, easily within our reach.
The lines across industries are blurring and companies behind the rendering engines for the most popular video games are now marketing their software directly to architects. This year, the original developers of the game Gears of War have made their proprietary rendering software Unreal Engine 4 free to architects, and many other video game render engines are available for less than the cost of those used by architects. Founder Tim Sweeney believes that the world of visualization is changing, telling The Verge "We're realizing now that Unreal Engine 4 is a common language between all these common fields." Creating a common language between the presently disparate fields of architecture, film, and video games, for example, suggests that the industries themselves may begin to hybridize and learn from one another. For instance, video game developers may look to architects to understand how to construct 3D buildings, while architects may learn from the navigable virtual environment of video games in order to discover new means of representation. Add to this the fact that these software packages are capable of producing lifelike animated walkthroughs and we are left wondering, why is this not an industry standard? Read on after the break for the pros and cons of being an early adopter.
3D printing technology is quickly emerging as a technology that could be applied at the scale of the built environment. But could we use 3D printed materials to create engaging urban spaces that are constantly changing? Creative communications agency, The Neighbourhood, has imagined speculative architecture based on 3D printed materials.
Autodesk and the Smithsonian have paired up to launch x3D Explorer, an educational tool that will allow the Smithsonian to digitally preserve its extensive collection as interactive, 3D models.
But while this may just sound like a fun way to interact with history, the initiative, backed by industry heavyweight Autodesk, could very soon have practical, revolutionary applications for architecture as well.
This article originally appeared on Arup Connect as "Ask Arup: Visualization Edition."
For our latest round of Ask Arup, ArchDaily reader Biserat Yesflgn requested tips for visualization software 3ds Max (formerly known as 3D Studio Max). We spoke to New York-based Arup visualization specialist Anthony Cortez to find out how he uses the program, what skills prospective visualization artists need, and how the field is evolving.
Brooklyn based interaction designer Cooper Smith has created an amazing series of videos documenting pedestrian travel within Manhattan. By tracking the paths of 1000 Nike Plus (Nike's new smart running shoe) runs, he was able to produce and distill a wide variety of data. The results are quite elegant in terms of graphics, and offer insight into the patterns of urban travel. For more videos visit Cooper's website.
Remember Zebra's holographic sheets we presented you back in February? Well, Zebra Imaging has released new videos that show how this technology can be used for planners/urban designers (as seen on Seattle's video above), or to get an accurate preview of HVAC.
Price for this sheets? $1,500 for a 12- x 18-inch version to $3,500 for the largest 2- x 3-foot size.
Another video after the break:
Qi Pan, a PhD student at the University of Cambridge, has developed an interesting technique to model objects using a webcam.
The results are very accurate, and this technique could lead to cheaper software for model scanning, extending the possibilities of how physical study models can be used in early stages of the project.