Where do you receive inspiration? Nalina Moses asked the question to nine contemporary residential architects, asking each to choose one residence that had left an impression on them. The following answers were first published on the AIA's website in the article "Homing Instinct."
When nine accomplished residential architects were asked to pick a house—any house—that has left the greatest impression on them as designers, most of their choices ran succinctly along the canon of American or European Modern architecture. Two—Alvar Aalto's Villa Mairea and Pierre Chareau's La Maison de Verre—were even tapped twice.
If the houses these designers chose weren't surprising, the reasons they chose them were. Rather than groundbreaking style or technologies, what they cited were the moments of comfort, excitement, and refinement they offered: the restful proportions of a bedroom, the feel of a crafted wood handrail, an ocean view unfolding beyond an outdoor stair.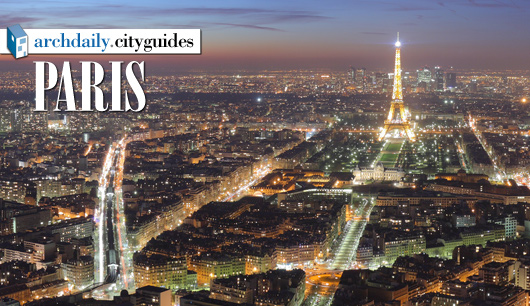 This week, with the help of our readers, our Architecture City Guide is headed to Paris. For centuries Paris has been the laboratory where innovative architects and artists have come to test their ideas. This has created a city that has bit of everything. Where the architecture of some cities seems to undergo phases of punctuated equilibrium, Paris's architectural fossil record gives an impression of gradualism; all the missing links are there. This makes it easy to trace the origins of the most contemporary ideas throughout history. Nothing seems to come out of nowhere. If you look around you kind find the design's inspiration running through the city's Roman, Medieval, Renaissance, Baroque, Classical, Rocco, Neo-Classical, Empire, Art Nouveau, Art Deco, Modern, Post-Modern, and Contemporary Architecture. Seen in another context, many of Paris's buildings might seem out of place, but the bones of this city support the newest iterations on the oldest and most profound questions. The 24 contemporary designs that comprise our list probably should not be viewed outside of this context, even though that is the stated goal of some of the designs.
As the most visited city in the world and arguably the capital of culture, it is impossible to capture the essence of Paris in 24 modern/contemporary designs. Our readers supplied us with great suggestions, and we really appreciate the help and use of their photographs. The list is far from complete and we realize that many iconic buildings are not yet on the list. We will be adding to it in the near feature, so please add more in the comments section below.
The Architecture City Guide: Paris list and corresponding map after the break.