Partially cloudy with a high in the mid-seventies, this was weather we couldn't say no to on the Sunday after the 2012 National Convention. Therefore we took advantage of the Washington D.C. Capital Bikeshare and set off on a self-guided tour of the National Mall. Although the National Mall was packed with graduates and tourists, we managed to weave in and out of pedestrian traffic quick enough to visit many of the historic buildings and memorials before heading off to Eero Saarinen's beautiful Dulles International Airport. What a perfect way to wrap up an eventful week in the nation's capital.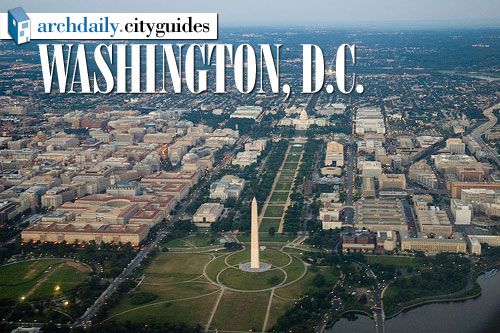 Welcome to the Architecture City Guide series.  Here at ArchDaily we thought this series could especially be put to use during the upcoming holiday season.  Many will be traveling to see family, having family visit, or taking a New Year's vacation to a new city.  Here is a small City Guide list, starting with Washington D.C.
We want to hear from you, share with us your City Guide list for buildings in Washington D.C.  More cities to come, so be sure to check back.
Follow the break for our Washington D.C. list and a corresponding map!