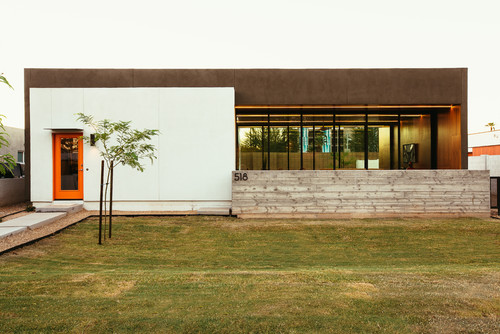 The American Institute of Architects (AIA) and Houzz have announced the winners of their Future of Architecture Residential Design Contest and Showcase. Receiving entries from students and emerging architects around the world, the competition highlights prominent approaches to residential architecture in an effort to both recognize the work of young professionals and inform viewers about the worth of "good design."
The winners emerged within five design categories and were chosen by Houzz's extensive community of subscribers. To jumpstart their careers, the winners will receive prizes tailored to professional advancement, including participation in an upcoming community revitalization project and expenses-paid attendance to the 2015 AIA National Convention in Atlanta. See all of the winners after the break.
Student Project: Jie Zhang, "The Thirsty House"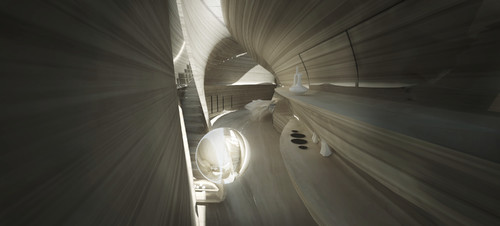 MIT architecture student Jie Zhang designed the "Thirsty House" as an environmentally-sensitive and "frugal way of living in relationship to water," inspired by underground caves. The home is designed with space for collecting and purifying rainwater and groundwater.
Social Impact: Michael Perry, Associate AIA, "Cliff Swallow Apartments"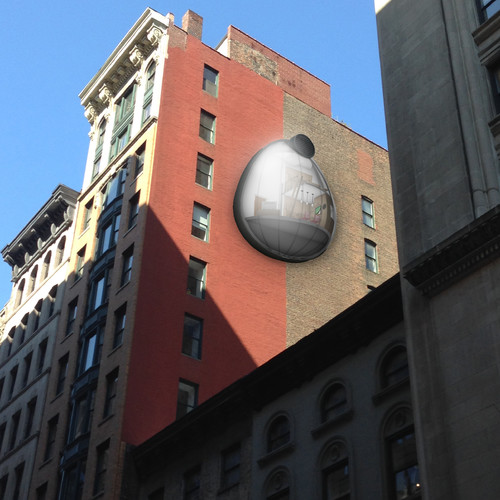 To address the growing need for affordable housing solutions in New York City, Michael Perry envisioned a "temporary micro-unit" that can be affixed to the sides of existing buildings, without requiring new construction. The units are modeled after the gourd-shaped nests of cliff swallows.
Small Spaces: Morgan Gerdel, AIA, "Maui Cottage"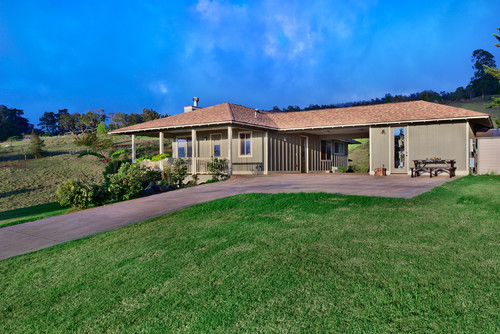 A modern take on the historic plantation cottages throughout the area, this compact plan Maui cottage was also built with sustainability in mind, and is a Silver LEED-certified space. The home fits three bedrooms, one bath and an open kitchen and living area in less than 1,000 square feet.
Universal Design: Ziga Design Build, Felix Ziga, AIA, "Tierra de Dios (God's Land)"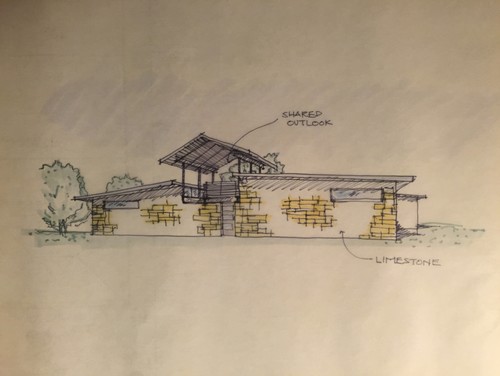 How can design facilitate aging in place and community involvement throughout the golden years? Ziga Design Build was tapped to design the dream communal retirement home of three Baby Boomer women, just outside of San Antonio. The project looks to balance communal living and privacy, and adapt to future mobility constraints.
Innovation: The Ranch Mine, Cavin Costello, "Link"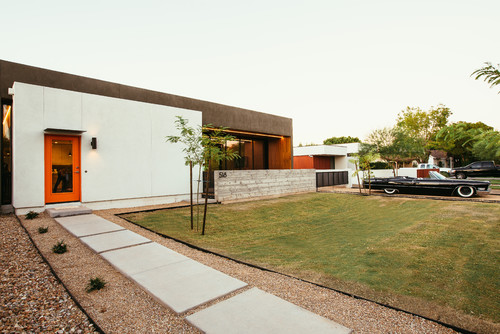 "Link" is a new construction spec house built on the last empty lot of a historic neighborhood in Uptown Phoenix. The home was built for just $138 a square foot, using typical builder materials in new and innovative ways in an attempt to break the mold of the typical "Tuscan" builder homes.
For more information on the competition and its winners, visit houzz.com.
Project descriptions via Houzz