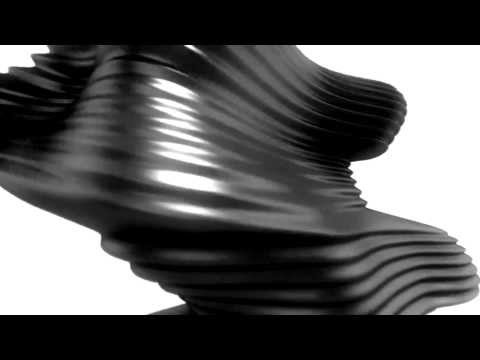 Zaha Hadid is no stranger to the marriage of architecture and fashion. She's designed runways for Chanel, shoes for Lacoste, and was even named Woman of the Year by Glamour Magazine in 2012. On her quest to feed a constant desire for experimentation and innovation, she has turned to the world of smaller-scale objects in order to work out new fabrication techniques and possibly even redefine formal relationships. Her latest foray into fashion—designing shoes in collaboration with Rem D. Koolhaas's brand United Nude— brings her architectural style to the feet of ladies willing to shell out $2000 USD for a pair of daring, cantilevered heels.
Back in 2003, young Dutch architect Rem D. Koolhaas (nephew of "the" Rem Koolhaas) teamed with seventh generation shoemaker Galahad Clark to launch United Nude, a stylish shoe brand rooted in conceptual design, elegance and innovation.  Since then, the brand has been quite successful, selling in over 35 countries, and recently, Koolhaas opened a flagship store in Shanghai.  Similar to New York's Fifth Avenue, or Paris' Champs-Élysées, the store is situated in Shanghai's prestigious retail strip and the flashy design draws all the attention to the shoes.
More about the store design after the break.