In December of last year, we brought you news of Tomas Koolhaas' kickstarter campaign to fund a documentary about his father, Rem Koolhaas. Well, not only was Koolhaas' REM documentary fully funded, three generous backers offered up $500 each in return for one question to be answered directly by Rem Koolhaas himself. The video above is the result of those questions, in which Koolhaas responds to questions on urbanism in the developed country of the Netherlands compared to still-developing India, as well as a question about how his early work in film-making and scriptwriting influenced his architectural career.
Watch the video above and read on after the break for a synopsis of Koolhaas' answers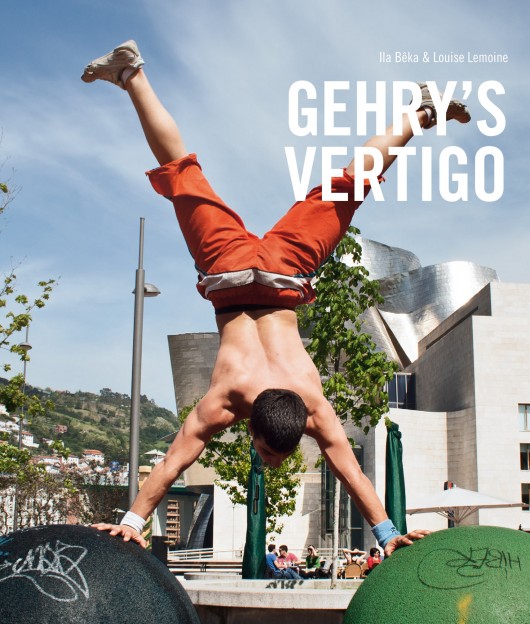 This time last year we published our 30 Architecture Docs to Watch in 2013 featuring a fantastic range of films telling the tales of some of the world's greatest unsung architectural heroes. We now bring you eleven more for 2014, looking past the panoply of stars to bring you more of the best architectural documentaries which will provoke, intrigue and beguile.
Los Angeles-based cinematographer Tomas Koolhaas is nearing completion of his highly anticipated film, REM. The feature length documentary, which focuses on the work of Tomas' famed father, Rem Koolhaas, is the first architectural film to "comprehensively explore the human conditions in and around Rem Koolhaas' buildings from a ground level perspective." Rather than lifeless still shots and long-winded, intellectual discourse, REM exposes the one thing that gives each building function and purpose: how it is used by people.
So far, REM has been funded entirely by grants. However, in order for Tomas to collect the necessary funds to complete post-production, he has turned to you by launching a Kickstarter campaign.
Watch REM's official trailer above, which follows a parkour expert as he moves through the Casa De Musica in Porto, and follow us after the break for Tomas' exclusive interview with Kanye West, who comments on his work with OMA at the 2012 Cannes film festival.
Cinematographer Tomas Koolhaas, son of notorious Rem Koolhaas, has shared with us his latest clips from the feature length documentary film, REM. Set to debut in 2013, the motion picture breaks away from conventional approach to filming architecture and exposes the raw, human experience of Dutch architect's most famous projects. As Tomas describes, REM gives the audience "a rare insight into the reality of the hidden internal life of the buildings".
ArchDaily had the chance to discuss the film with Tomas. Continue after the break for the complete interview and another small preview of the film!
Earlier we shared with you these rough clips of the recently completed CCTV Headquarters in Beijing, filmed by Tomas Koolhaas as part of a feature length documentary film that he currently making about his father, Rem Koolhaas. In this short clip, Tomas Koolhaas interviews a homeless man inside the Seattle Central Library as an attempt to capture his unique experience within the glass and steel mesh walls of the famous public library.
Tomas Koolhaas studied at the Los Angeles Film School. Upon graduating, he spend ten years working as a cinematographer and has recently switched his focused more towards directing and writing. The documentary film, REM, is set to debut in 2013. Watch for updates here on the REM Facebook page.
Enjoy this interesting footage captured by Tomas Koolhaas – son of Rem Koolhaas – in February 2012 of the recently completed China Central Television (CCTV) Headquarters in Beijing. The monumental structure took eight years to complete and is OMA's first major building in China, as well as their largest project to date. The building is planned for occupancy later this year to broadcast the London 2012 Olympics. Check out our previous coverage for more building information.
Continue after the break to view a short clip inside the CCTV building during construction!