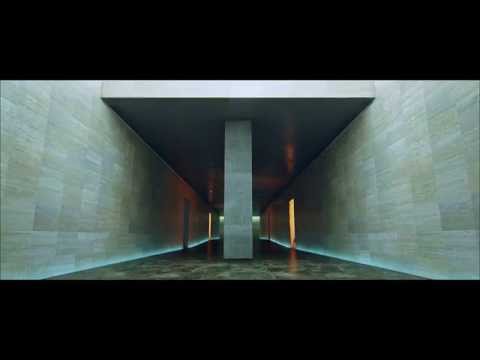 In recent years, we've reached a point where visualizations have become all-prevalent in the architectural profession. Whether we like it or not, stylized imagery is seen as a commodity, and ultimately, renderings win competitions and commissions. Architects have become enamored with beautiful renderings because clients understand pictures better than plans, and yet, the tools used to produce these glitzy images are changing faster than our industry can keep up. But with technology constantly evolving, we may face a new wave of visualization techniques, as the same render engines used to produce the tantalizingly realistic visuals in movies and video games are, for the first time, easily within our reach.
The lines across industries are blurring and companies behind the rendering engines for the most popular video games are now marketing their software directly to architects. This year, the original developers of the game Gears of War have made their proprietary rendering software Unreal Engine 4 free to architects, and many other video game render engines are available for less than the cost of those used by architects. Founder Tim Sweeney believes that the world of visualization is changing, telling The Verge "We're realizing now that Unreal Engine 4 is a common language between all these common fields." Creating a common language between the presently disparate fields of architecture, film, and video games, for example, suggests that the industries themselves may begin to hybridize and learn from one another. For instance, video game developers may look to architects to understand how to construct 3D buildings, while architects may learn from the navigable virtual environment of video games in order to discover new means of representation. Add to this the fact that these software packages are capable of producing lifelike animated walkthroughs and we are left wondering, why is this not an industry standard? Read on after the break for the pros and cons of being an early adopter.
This past week, Adobe Photoshop turned 25 years old. That's right: at an age where us mere mortals are often still embarrassingly reliant on our parents, Photoshop is taking the opportunity to look back on how it became one of the world's most ubiquitous pieces of software, and how in just a quarter-century it has transformed our very conceptions of beauty and even reality itself.
Of course, to the general public Photoshop is probably best-known for the role it has played in the fashion and advertising industries. Serving up heavily processed, idealized images of anatomically dubious models, its effect in our wider culture is well-known, but Photoshop has had its impact on the architecture profession as well. Join us after the break as we look at 25 years of Photoshop in architecture.
This article originally appeared on Arup Connect as "Ask Arup: Visualization Edition."
For our latest round of Ask Arup, ArchDaily reader Biserat Yesflgn requested tips for visualization software 3ds Max (formerly known as 3D Studio Max). We spoke to New York-based Arup visualization specialist Anthony Cortez to find out how he uses the program, what skills prospective visualization artists need, and how the field is evolving.
In recent years the use of CAD and simulation programs has resulted in a new understanding of light in architecture. The drawing board and its lamp have given way to the self-illuminating monitor. The result is that concepts in architecture are now made of light from the very first mouse click.  In the visualisation process, luminous space now predominates.
However, this begs the question: has the luminous impression (part and parcel of the perfect, rendered setting) become more important than the engineering or architectural concept itself? With the improved interplay of shades, contrast, and brilliance, can lighting actually obscure the point of a realistic simulation?
More Light Matters, after the break…
Every three months, the publication CLOG takes on "a single subject particularly relevant to architecture now." It's not a quick look at something trendy, but rather an in-depth look at the issues that are affecting – and will continue to affect – architecture as we know it today.
CLOG: Rendering is, in my opinion, the best issue yet. Through dozens of fascinating, concise articles and a handful of illustrative, quirky images, it takes on an enormous question often over-looked in the architectural world: what is a rendering? An alluring device to win over a jury or public? A realistic depiction? Or perhaps it's an entity unto itself…
Rendering examines how the rendering has become a means of deception – not just for the public, but for ourselves – becoming an aesthetic end-product rather than the representation of an idea in-progress. But at the same time, the rendering is our best tool for entering into the "real" world, for communicating what we do to the public at large.
Is there a way to marry these opposing characteristics? What should the future of rendering be? CLOG takes these questions head-on. More after the break…