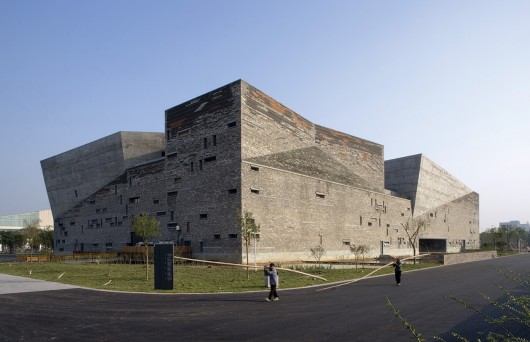 The Royal Institute of British Architects (RIBA) has announced 13 Honorary Fellowships and 11 International Fellowships which it will award at an event on February 3rd, along with the recently announced RIBA Royal Gold Medal.
Among others, the Honorary Fellowships include Director of Architecture at the British Design Council Vicky Richardson and academic Dalibor Vesely; the International Fellowships include Pritzker Prize Winners Thom Mayne and Wang Shu and his Partner Lu Wenyu. The Honorary and International Fellowships entitle winners to use the initials 'Hon FRIBA' and 'Int FRIBA,' respectively after their names.
Read on after the break for the full Fellowship lists
Through Iwan Baan's website we discovered the Alexandra Interpretation Centre in Johannesburg, South Africa, designed by Peter Rich Architects.
The Interpretation Center celebrates Nelson Mandela in the township that was his first home in Johannesburg, when he moved to the city from the Eastern Cape in the 1940s. In the heart of Alexandra, settlement established as early as 1912 and currently one of the poorest urban areas in the country, the one room house and yard are diagonally across the street from Peter Rich's new design on Hofmeyer Street and 7th Avenue.
Last year, architectural photographer Iwan Baan took a trip to South Africa to visit the Mapungubwe Interpretation Center designed by Peter Rich Architects.
Mapungubwe, located on South Africa's northern border with Botswana and Zimbabwe, prospered between 1200 and 1300 AD by being one of the first places that produced gold, but after its fall it remained uninhabited for over 700 years, until it's discovery in 1933. The society living in what today is Unesco World Heritage Site, is thought to have been the most complex in the region, implementing the first class-based social system in southern Africa. And besides the cultural heritage, Mapungubwe is also home to an immensely rich flora and fauna, including over 1000 years old Baobab trees and a big variety of animal life, including elephant, giraffe, white rhino, antelopes and 400 bird species.
You can see the complete photoset over Iwan Baan's website