This past Thursday Michael Graves, the famed member of the New York Five and one of the Postmodern movement's great icons, passed away at age 80. With a legacy spanning more than 350 buildings and 2,000 product designs for companies like Alessi, Target and J.C. Penney, Graves will be remembered as a prolific designer, but for many within the profession his 50-year career will be memorable for so much more. Since news of Graves' death broke on Thursday, tributes have been posted all around the internet, starting with his company's official statement which said:
"Since founding the firm in 1964, Michael transformed the role of architects and designers, and even the place of design in our everyday lives. For those of us who had the opportunity to work closely with Michael, we knew him as an extraordinary designer, teacher, mentor and friend. For the countless students that he taught for more than 40 years, Michael was an inspiring professor who encouraged everyone to find their unique design voice."
Read on after the break for more reactions and tributes to Michael Graves.
Architects: Michael Graves & Associates
Location: Singapore
Project Year: 2012
Photographs: Courtesy of Michael Graves & Associates
This week our Architecture City Guide is headed to the city stars fall on. With a few notable exceptions, one can hardly be called a starchitect if s/he hasn't designed something in Minneapolis. Since 2005 the starchitects that have fallen on this "City of Lakes" include Jean Nouvel, Herzog & de Mueron, César Pelli, Michael Graves, Steven Holl, and Frank Gehry. This is a surprising number for a city just north of 380,000 people. Few cities of this size could boast as much. What's more our list of 12 is far from complete. There are many wonderful historic and contemporary buildings mixed in with the explosion of starchitecture. Please leave comments of buildings one should not miss when visiting Minneapolis.
Architecture City Guide: Minneapolis list and corresponding map after the break!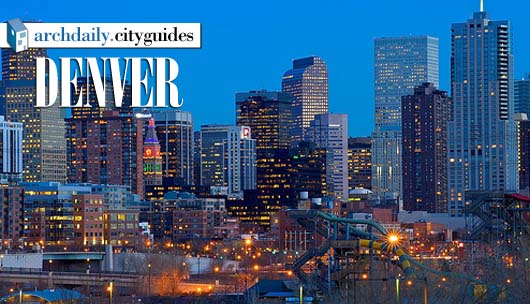 This week our Architecture City Guide heads to the "Mile-High City". In the shadows of the Rocky Mountains, Denver's architecture can be as dramatic and serene as its surrounding landscape. From the moment your plane touches down at the Denver International Airport you are immersed in state-of-the-art architecture. We have included a dozen places to go once you arrive. Where else would you visit? Please leave suggestions of buildings a Denver visitor shouldn't miss.
The Architecture City Guide: Denver list and corresponding map after the break!