OTTOSTUMM supplies components for architectural bronze fenestration systems. The same rationale and elegant lines of the FerroFinestra series are available also in Architectural Bronze. Bronze is considered a "living material", subject to natural oxidation or weathering and its natural colors range from a copper red fading through golden yellow to end in the different shades of classic browns.
Architectural bronze is a copper alloy consisting of about 58% copper and 40% zinc. BronzoFinestra B40 is ideal for both restoration work on heritage buildings and for new builds; it combines charm with longevity and achieves remarkable thermo-acoustic insulation in combination with low emissivity glazing.
Features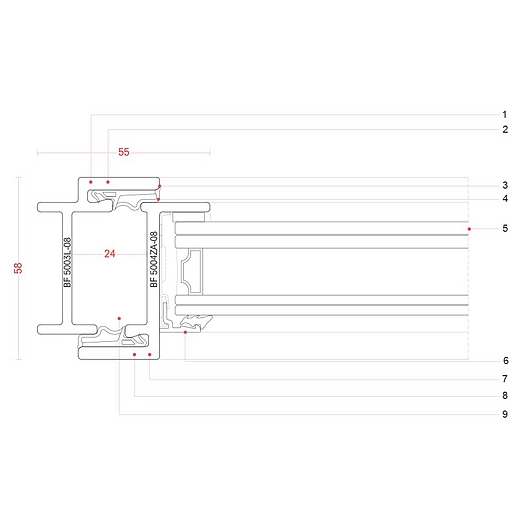 Solid architectural bronze extrusions
Classic "stepped leg" design
Natural resistance to corrosion
Mechanically fixed rebate gaskets
Accommodates low emissivity glazing up to 30 mm
Choice of different glazing beads
Very compact profiles with minimal depth and sightlines
Material thickness up to 4 mm
Fixed glazing, tilt and turn, single-sash and double-sash, side-hung and bottom-hung windows opening inwards and outwards, top-hung, vertical and horizontal pivoting windows, window and doors opening inwards and outwards
Technology
Window technology from OTTOSTUMM features a combination of gas-filled double or triple glazing, low-emittance glass coatings, and thermally improved edge spaces making it possible to adjust solar gain, reduce condensation, prevent air leakage and improve the comfort of an indoor environment.
There are three ways in which windows and doors contribute to the indoor quality of a home:
Amount of natural light
Effectiveness of ventilation
Minimizing volatile organic compounds (VOCs)