Remember spending hours of your fleeting youth in front of the computer screen, building lively and complex towns with vibrant neighborhoods, schools, shopping centers, industry, power plants.. only to have them all destroyed by an unforeseen asteroid or UFO?
That's right - SimCity is back, full force, with its latest version debuting just last Tuesday. Although the game series has been with us since 1989, it's certainly not getting any less exciting or challenging; in fact, it has transitioned from a mere childrens' computer game to an educational simulation that anyone at any age can learn from. The new SimCity is subtly teaching its players the pros and cons of serious, real-life issues such as renewable energy, preservation of natural resources and cooperation between neighboring cities – all within an entertaining virtual interface whose fate rests at your fingertips.
Read more about the new game and what it has to teach us about city planning.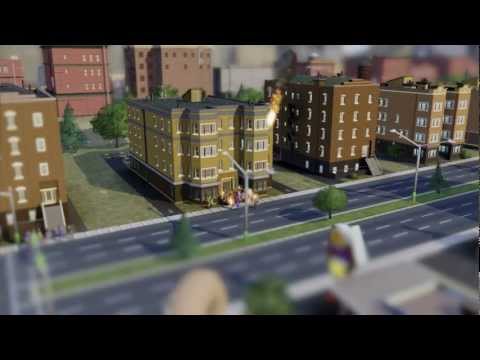 Since it launched 23 years ago (to the day, oddly enough), SimCity has been inspiring would-be urban planners to design, build (and, if the mood so calls for it, blow up) the cities of their dreams. The lasest edition of the game, coming out in February, is no exception – however, it does have a bit of a twist.
In the words of Fast Company reviewer Ariel Schwartz, the newest version "retains most of the game's previous elements (including its addictive quality) while bringing a whole new level of complexity to the tilt-shift inspired world. You might not even notice how Maxis is subtly teaching you about the pros and cons of renewable energy, preserving natural resources, and cooperating with neighboring cities. But it is."
With over 180 million copies of Sim games sold worldwide, and players spanning ages, nationalities, and genders, SimCity could be a powerful way (and by far the funnest) to impart to the average citizen the simple fact that Urban Planners have known for years: Sustainable Design is the future.
Find out how SimCity makes Urban Planning and Sustainable Design fun, after the break…