British-American architect and historian Kenneth Frampton has been confirmed as this year's winner of the Theory Prize of the Schelling Architecture Foundation. The jury is honoring Frampton for his "fundamental studies on tectonics and the architectonic large-scale form as predominant elements of urban landscapes. His theoretical range encompasses a vastness that no other prominent thinker in architecture has yet achieved. In addition, he will be honored for his accurate studies in which he has been analyzing current construction processes as well as the history of modern architecture since the early 19th century".
As the winner of the 2012 Theory Prize, Frampton will now participate as a jury member in the selection of the Schelling Architecture Prize winner. Given that of the ten winners of the Schelling architecture prize four of them have already won the Pritzker Prize – most recently Wang Shu and Lu Wenyu – the nomination for the Schelling Architecture Prize is in itself a distinction.
The three nominated practices for the €20,000 Schelling Architecture Prize are: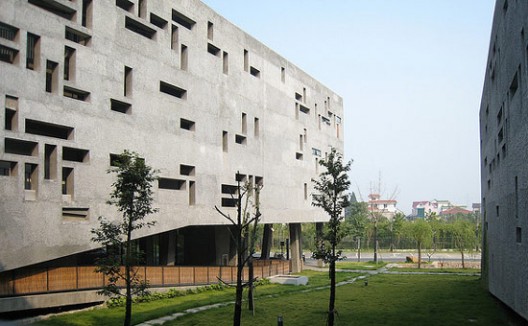 The Schelling Architecture Foundation
has recently named the winners of their Prize for Architecture and their Architectural Theory Prize. The award was bestowed upon Chinese architects
Wang Shu
& Lu Wenyu of Amateur Architecture Studio (for architecture) and the French architect Jean‐Louis Cohen (for architectural theory. We'll bring you more details on their projects throughout the upcoming week, but first take a quick look at some of their buildings after the break.