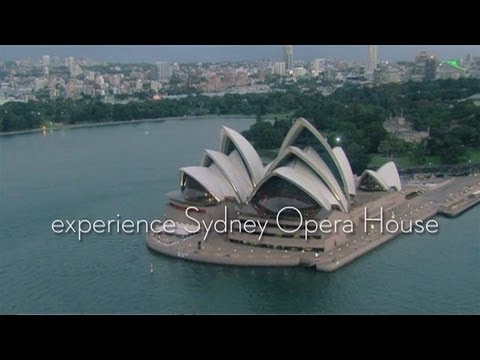 To coincide with the 40th anniversary of the completion of Danish architect Jørn Utzon's Sydney Opera House, The Opera House Project takes you on a journey from the project's inception in 1954 – known as Design 218 – to the completed masterpiece up to 2012, and all the personal, political and technical struggles that the designers were faced with. As expressed by Sam Doust, writer and director of the project, the epic journey is based on an "aspiration to perfection" and then the "failure to achieve it".
Today is the 40th anniversary of the completion of the Sydney Opera House, the symbol of Australia. Since its opening in 1973, the Opera House has welcomed over 65 million people to more than 80,000 memorable events. To celebrate, an Anniversary program will run from mid to late October, with concerts, tours, exhibitions, and cake! A true masterpiece that continues to redefine the ambitions of Australia, the Opera House is part of an incredible story, a work of architecture that belongs to everyone.
ASPECT Studios, in collaboration with Choi Ropiha Fighera, Barbara Flynn Grounds, ARUP, Deuce Design and People for Places and Spaces, was recently selected as one of five finalists by the University of New South Wales (UNSW) in a design competition for Alumni Park. In an effort to reconnect the University's spatial hierarchy and movement patterns, the architects provide clearly articulated wayfinding and circulation routes with the new 2ha 'Social Spine'. More images and architects' description after the break.
The Green Square Library and Plaza designed by Felix aims to be truly new public arena which will act as the hub of the vibrant community. Their design presents a building and landscape that engenders a contemporary public space for the community.  Understanding the demands of a contemporary public library, the plaza has been designed as an essential part of the library's function. With the proliferation of printed books, the reading room, once the center of the library's function, is revisited in this library as an experience through the multi-functional community orientated space. More images and architects' description after the break.
Architects: MPR Design Group
Location: Bondi, New South Wales, Australia
Design Team: Kevin Ng and Brian Meyerson
Year: 2010
Area: Approximately 180 sqm
Photographs: Brett Boardman
Architects: POPOVbass Architects
Location: Potts Point, NSW, Australia
Practice team: Alex Popov, Brian Bass Shayne Evans, Leigh Woodley, Rob Meneses, AyaMaceda, NikDunoski
Consultant/Construction team: Fozzard's Consulting Engineer – Structural Consultant Illias Design Group Pty Ltd – Hydraulic Consultant
Photographs: Courtesy of POPOVbass Architects
Architect: ASPECT Studios
Location: Tweed Heads, New South Wales, Australia
Client: Tweed Shire Council
Budget: AUS$8 million
Project Area: 4.3 hectares
Project Year: 2011
Photographers: Simon Wood
Architects: MaSQ architecture
Location: New South Wales, Australia
Project Year: 2011
Photographs: Courtesy of MaSQ Architecture
Architects: Tonkin Zulaikha Greer Architects & Greer Hindmarsh Architects
Location: Waterloo, New South Wales, Australia
Design, Project Manager and Builder: Kane Construction P/L
Mechanical and Electrical Engineering: Wood And Grieve Engineers
Photographs: Bruce Usher, Glenn Macari, Nick Bowers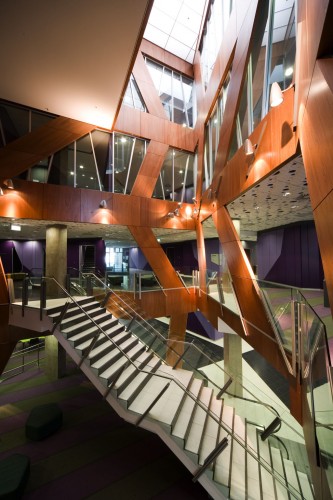 Architects: Lyons
Location: Kensignton Campus, Kensington, New South Wales, Australia
Project area: 12,000 sqm
Project year: 2006
Photographs: John Gollings Photography