In architectural offices, the cardboard tubes used in large-format rolls of paper seem to multiply at an alarming rate, populating every nook and cranny until they fill the rafters. The team at Perkins + Will Boston have invented a cheeky solution to stem cardboard tube proliferation in the form of a privacy screen that behaves simultaneously as a sound and visual barrier, and as a storage space. Composed of dozens of reclaimed cardboard tubes fitted into a CAD-mapped and cut plywood frame, the 'wall' provides ample opportunities for drawing storage, sunlight mitigation, and playful interaction without disrupting workflow.
Find out more about Perkins + Will's solution to cardboard tube waste after the break
Shigeru Ban's Cardboard Cathedral is officially open to the public, just over two years after the crippling 6.3 magnitude earthquake ravished the New Zealand town of Christchurch. With an expected lifespan of 50 years, the temporary cathedral will serve as a replacement for the city's iconic 1864 Anglican cathedral – one of Christchurch's most prized landmarks – until a more permanent structure is built.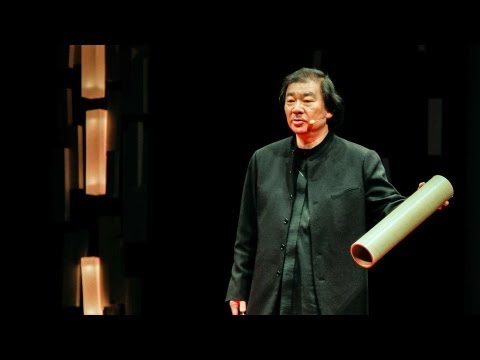 Disappointed that most architecture is built for the privileged, rather than society, Shigeru Ban has dedicated much of his career to building affordable, livable and safe emergency shelters for post-disaster areas. As described by TED: 
Long before sustainability became a buzzword, architect Shigeru Ban had begun his experiments with ecologically-sound building materials such as cardboard tubes and paper. His remarkable structures are often intended as temporary housing, designed to help the dispossessed in disaster-struck nations such as Haiti, Rwanda, or Japan. Yet equally often the buildings remain a beloved part of the landscape long after they have served their intended purpose.
Each year UdK Berlin organizes a small competition among the students for the concept of a Bookshop inside the School. This year's winning proposal for the shop was designed by Dalia Butvidaite, Leonard Steidle, Johannes Drechsler and the all participating students then helped manufacturing the structure.
Cardboard as the main material was chosen because of its flexibility in shape, stability, cheapness, temporary feeling, lightness, mobility and last but not least its recyclability.
Architects: Suppose design office
Location: Higashi Hiroshima city, Hiroshima, Japan
Project Team: Makoto Tanijiri, Kazutaka Sumi
Client: Kazuin Ltd
Structure: Cardboard Tubes
Total Floor Area: 117.70 sqm
Project Year: 2009
Photographs: Toshiyuki Yano
Architect: Sameep Padora & Associates
Location: Mumbai, India
Client: Galeecha India Pvt. Ltd.
Design Team: Sameep Padora, Shashank Srivastava
Cost: 3,500 USD
On-Site Assemblage: 36 hours
Drawings: Shashank Srivastava
Project Year: 2009
Photographs: Raju Shukla