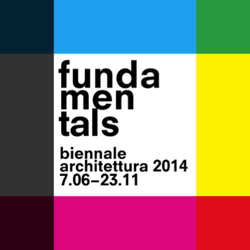 The Venice Biennale has released a list of 21 Collateral Events that will take place alongside the other official exhibitions during the 14th International Architecture Exhibition (June 7 - 23 November 2014). Selected by Rem Koolhass and supported by non-profit national and international institutions, these collateral events will take place around Venice and, in the words of the Biennale, will "enrich the diversity of voices that characterizes the Architecture Biennale."
President Paolo Baratta explained, "This announcement completes the number of organizations who despite being outside the boundaries of the Exhibition are exhibited in the city of Venice, and which contribute, along with a good number of participating countries that do not have a pavilion in the Giardini or in the Arsenale, to spread the 14th Exhibition by turning it into an urban phenomenon, that would engage every corner of the city."
See the complete list after the break. And make sure to keep up to date with ArchDaily's complete coverage of the Venice Biennale. 
http://www.archdaily.com/499379/venice-biennale-2014-collateral-events-announced
Becky Quintal