PhoenixWERK, in Dortmund is a new building that takes a fresh innovative look at workspace design. Located near Dortmund's historic industrial architecture, the building was designed to match the aesthetics of the existing Phoenixhalle with a modern adaptation. Having a clear orientation towards the blast furnace, another prominent piece of history, as well as towards Warsteiner Music Hall and finished with a clinker brick façade, it fits perfectly with the architectural language of the German Ruhr region.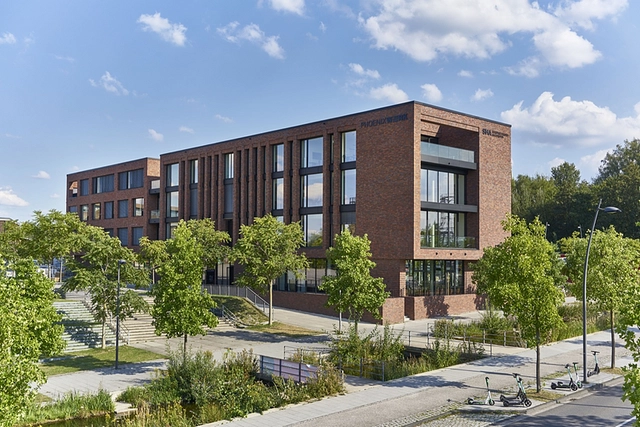 Design Concept
Designed by architecture firm, SHA Scheffler Helbich Architekten GmbH, the conceptual design of the new build makes use of a juxtaposition. While the exterior facade is designed to fit within the existing environment of the old PHOENIX West steelworks site, the interior of the building has a more modern, clean style.
Although the building was situated within an industrial site, the architectural design was intended to be exclusive and high-quality, using the most innovative technology that also offers sustainable benefits. It is for this reason, heroal was selected for the curtain wall system.
heroal's System Solutions
Paired with concealed Siegenia fittings, heroal WF 100 i.
The benefits of the system include high thermal insulation paired with aesthetically pleasing finishes. The heroal systems used were powder-coated in a deep black with heroal hwr, a powder-coating technology that offers high weather resistance.