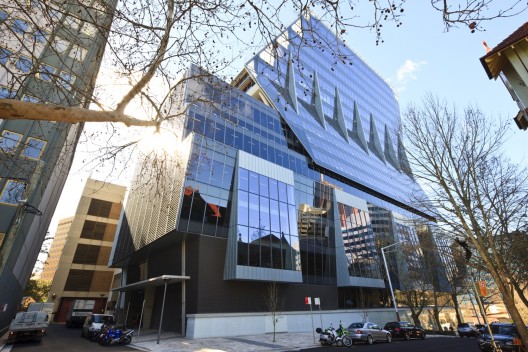 Coca-Cola Place (previously known as ARK) has won the Property Council's NSW Development of the year. This award is the equivalent of the "Oscars" for the property industry in Australia and is yet another for this 21-level iconic building north of Sydney, New South Wales in Australia.
The Property Council's Innovation and Excellence Awards is the pre-eminent property industry program in Australia. The annual awards celebrate the achievements of the sector's finest professionals and companies.
Integrated into North Sydney's heritage precinct, the form of Coca-Cola Place breaks boundaries, challenges traditions and sets new design benchmarks. It was conceived as a set of layered elements which responds to the grain of the Heritage Street, natural environment, public domain, and city skyline. Completed in 2010, it was conceived, designed, documented and built using Building Information Modelling (BIM).
More about it after the break.