There are few mediums that the Grimm Brother's Fairy Tales haven't been adapted into. Bowdlerized stories and films for children have since given way to revisionist tales that embrace the gruesome coloring of the originals, but something about the Grimm Brothers' gothic folklore still holds sway over popular imagination around the world. No matter what kind of adaptation is created – musical, childlike or modernized – the essential Grimmness of the tales still glowers through. FleaFolly's Grimm City is just such a creation.
It's a well-known fact that architects, almost without exception, love the 1982 film Blade Runner. Architects also love scale models. So what could possibly be more exciting than seeing photos of the model shop of the film? Enter this Imgur album of 142 photos from behind the scenes, posted earlier this week by user minicity. After the break, check out our selection of images of the Tyrell Corporation's imposing pyramidal fortress, among other things, under construction.
Between 1945 and 1981 around 170 million prefabricated (prefab) residential units were constructed worldwide. Now, as part of a study undertaken by Pedro Alonso and Hugo Palmarola of the Pontificia Universidad Católica de Chile between 2012 and 2014, an exhibition at the Tel Aviv Museum of Art features 28 large concrete panel systems from between 1931 and 1981. In so doing, it explores a transnational circulation of these objects of construction, "weaving them into a historical collage of ambitions and short-lived enthusiasm for utopian dreams."
This show, curated by Meira Yagid-Haimovici, is an attempt to reveal "how architecture and urbanism was charged with historical, social, and political narratives, and how the modernist vision promoted the fusion of aesthetics and politics." The models, which are being exhibited as part of the Production Routes exhibition, seek to highlight the richness embodied in 'generic' architecture through the lens of prefab construction methods.
An upcoming conference at the University of Manchester will tackle the idea of Model Making In The Digital Age. Based on the premise that the world of architecture is dominated by digital tools today more than ever, from design and manufacturing to the ways in which we visualise complex spaces and structures physically and virtually, this symposium seeks to shed new light on the practice of model making and its uses.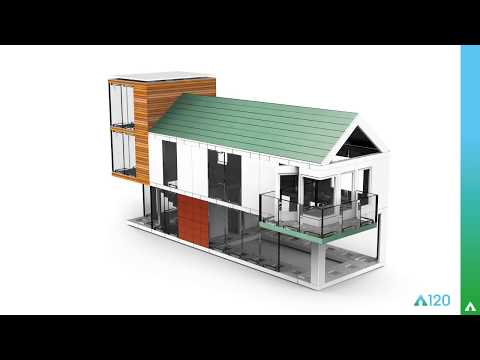 UPDATE: Arckit is now available in the US and EU! To celebrate, Arckit and ArchDaily are giving away two Arckit 240 kits (each worth $499). To participate, check out our Facebook Page!
Physical model making can be time intensive and expensive. However, thanks to the makers of Arckit, that will soon change. Based on a panel by panel modular system and a standard 1.2m grid, the newly released Arckit provides an easy-to-use, flexible model building system that allows architects to quickly construct and modify a diverse range of scaled structures. Architect tested and approved, the kit is currently available for purchase with a discount of 10% and FREE shipping until end July 2014. Simply log on to arckit.com to order (offer applies to US and EU regions only and while stocks last).
The skyline of San Francisco is in the process of significant transformation. Projects such as OMA's 550-foot residential tower, as well as developments in the pipeline from Foster + Partners and Studio Gang, are sure to change the city dramatically – thankfully, the 3D printed model in this video is there to show exactly how. The 6×6 foot model shows 115 blocks of downtown San Francisco as it will appear in 2017, and was created by visualization company Steelblue and Autodesk. Claimed to be the largest 3D printed model of a city in the world, it can show much more than just how San Francisco's downtown will look: overlaid projections can show the status of each building, projected traffic patterns and more. Furthermore, each block is individually replaceable to keep the model up to date. Watch the video, and find out more about the model through this article from SFGate.
This article, by Klaus Philipsen, FAIA originally appeared on his blog Community Architect. 
As BIM (Building Information Modeling) slowly finds broader acceptance in the architecture and engineering of individual buildings, perhaps it is time to consider the next scale: the city. Just like virtual models help us design and understand buildings and embed information, virtual city simulations could have an application in real city planning, allowing us to go from "flat" GIS to three dimensional information modeling that includes terrain, infrastructure, buildings and public spaces. Could virtual cities be the answer to "smart cities"? Find out after the break.
ArchDaily's Architecture App Guide will introduce you to web and mobile apps that can help you as an architect: productivity, inspiration, drafting, and more.
3D computer modeling has become a ubiquitous tool in architecture and design, but – even now – there's no real solution to the problem of easily displaying or sharing models. An exciting new tool, however, might just change this. It's called Sketchfab, and it displays 3D models natively in the browser – no plugins necessary, and no need to download to your desktop. A resource like this allows any viewer or reader to glimpse into the future of publishing and communicating architecture online.
Users sign up for Sketchfab and upload models directly in 27 native 3D formats (including .3ds, .stl, .kmz, .dwf, .lwo and others); these models can then be embedded anywhere. Not only will this allow architects to showcase finalized projects, but designs can be followed as they evolve and change. It will be particularly valuable in the remote review process that occurs between the architect and 3D visualizers. And Sketchfab's platform has an integrated comment and like system to foster discussion and critique.
This brief history of BIM ("the software that has disrupted traditional methods of representation and collaboration in architecture") comes to us thanks to our friend at the Architecture Research Lab, Michael S Bergin.
Building Information Modeling (BIM) is a term that has become ubiquitous in the design and construction fields over the past 20 years, but where did it come from? The story is rich and complex with players from the United States, Western Europe and the Soviet Block competing to create the perfect architectural software solution to disrupt 2-Dimensional CAD workflows.
Find out the beginnings of BIM, after the break…
"Great architects build structures that can make us feel enclosed, liberated or suspended. They lead us through space, make us slow down, speed up or stop to contemplate. Great writers, in devising their literary structures, do exactly the same." A recent post by Matteo Pericoli of The New York Times describes what happens when writers, students in Pericoli's creative writing course, team up with architects in order to "physically build the architecture of a text." The resulting models are physical representations of the emotions, relationships, and narrative-styles of stories by authors as varied as David Foster Wallace, Ayn Rand, and Virginia Woolf. Check out all the models, and their accompanying descriptions, at the NYT.