Opening in 2012, the $118 million steel, glass, and copper-clad expansion to Boston's Isabella Stewart Gardner Museum by Renzo Piano Building Workshop will more than double the size of the current facility. Included in the project are a new entrance, music hall, gallery space, and other amenities for an institution that has remained largely unaltered since opening in 1903.
Architects: Touloukian Touloukian Inc.
Location: Cambridge, Massachusetts, USA
Client: James Wilcox
Structural Engineer: Richmond So
Landscape Architect: Bob Uhlig
General Contractor: Dave Quirk
Photographs: Ed Wonsek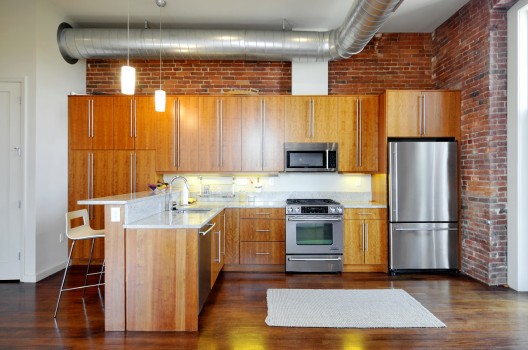 Architects: Touloukian Touloukian Inc.
Location: Boston, Massachusetts, USA
General Contractor: Fern Vanchon
Lighting Designer: Scott Richardson
Photographs: Stephen Lee
Architects: Touloukian Touloukian Inc.
Location: Boston, Massachusetts, USA
General Contractor: Mike Ahern
Structural Engineer: Uy Than Ly
Electrical Lighting Design: Paul Zaferiou
Photographs: Stephen Lee Photography
The Boston Society of Architects/AIA announced the winner of the 2010 Harleston Parker Medal as the Cambridge Public Library by William Rawn Associates Architects and Ann Beha Architects.  Each year, the Boston Society of Architects (BSA) and the City of Boston award the Harleston Parker Medal to "the single most beautiful" building or structure built in the Greater Boston area over the past 10 years.
More images of the winner after the break.
The International Living Future Institute launched the Living City Design Competition in 2010, seeking designs for our cities in the year 2035. map-lab's submission was ResilienCity. ResilienCity seeks to set the vision for the future of Boston's Innovation District, a new neighborhood built on grey field and brownfield sites that will provide residences and workplaces for over 300,000 people.
We have reached the tipping point where we need to think of the whole, not the self. We have arrived at a time when we need to stop behaving selfishly and begin to explore how we can all come together as a community to create environments that are culturally enriching, healthier, and equitable. We come back to nature to do this. Additional images of map-lab's submission and a continuing narrative can be seen after the break.
The Wang Campus Center, Davis Garage and related Alumnae Valley projects encompass most of the western half of the Wellesley College campus. They include a 50,000 sqf Campus Center, the renovation of the Alumnae Valley landscape, a 565 car parking garage, a 20,000 sqf building for the Campus Trade Shops, a 4,000 sqf building for the campus police, the renovation and re-design of the campus chilled water plant, and the re-design of the Campus Central Utility Plant environs.
Architect: Mack Scogin Merrill Elam Architects
Location: Wellesley, Massachusetts, USA
Project Team: Mack Scogin, Merrill Elam, Timothy Harrison, Christopher Agosta, David Yocum, Kimberly Shoemake-Medlock, Jeffrey Collins, Jennifer Pindyck, Barnum Tiller, Christian Rice, Michael Wirsching, Jennifer Hurst, John Trefry, Stephen Trimble, Kevin Gotsch, Andrea Korber, Jane Lee, Ashley Moore, Margaret Fletcher, Brian Bell, Trey Lindsey, Sophia Greenbaum, Helen Han, Ted Paxton
Landscape Architect: Michael Van Valkenburgh Associates
Structural Mechanical and Plumbing Engineer: Arup
Civil Engineer: Vanasse Hangen Brustlin
General Contractor: Richard White Sons
Project Managers: Genesis Partners
Lighting Consultant: LAM Partners
Project Area: 74,000 sqf
Project Year: 2005
Photographer: Timothy Hursley
Architects: Burr & McCallum Architects
Location: West Stockbridge, Massachusetts, USA
Project area: 4,600 sqf
Project year: 2010
Photographs: Michael Lavin Flower
Fascinated with the theory of camouflage and interested in how, as a design concept, it could result in the transformation of space, MODU changed the recognizable figure of a barge in a city to an interactive atmospheric phenomenon they titled, 'Lighter Than Air'. This proposal, which was for "The Barge" competition organized by SHIFTBoston, won first place and will be coming to the Fort Point Channel in Boston in September 2012. More images and architects' description after the break.
Boston based research and design firm, PRAUD, shared with us the West End Museum which is a community-based museum in Boston dedicated to documenting the history of the West End of Boston. The museum especially captures the immigrant era which dates approximately from 1880 to the West Ends destruction by eminent domain in 1958. More images and architects' description after the break.
The new Ames Hotel is Rockwell Group's first hotel project in Boston. The boutique hotel occupies the historic Ames Building, a historic office building which was built in the late 19th century, and was the tallest building in Boston when it was completed. The hotel sits along the Washington Mall at One Court Street and is located on the edge of the Financial District, the Downtown Crossing shopping district and Faneuil Hall Marketplace.
Architect: Rockwell Group
Location: One Court Street, Boston, Massachusetts, USA
Project Area: 70,000 sqf
Project Year: 2009
Photographs: Courtesy of Rockwell Group
As a part of MIT's 150th anniversary celebration, a student competition was held for a installation to become part of the festivities. Yushiro Okamoto's winning proposal, ICEWALL, has recently been completed and has been submitted to share with us here at ArchDaily. Follow after the break to browse through a large collection of photographs of the project.
Architects: Andrew Cohen Architects
Location: Lincoln, Massachusetts, USA
Landscape Architect: Scott Carman
General Contractor: Jonathan Merz
Structural Engineer: Richmond So Engineers, Inc.
Civil Engineer: Dave Crispin
Photographs: Greg Premru Photography