Architects: Renzo Piano Building Workshop, Kendall/Heaton Associates
Location: Kimbell Art Museum, 3333 Camp Bowie Boulevard, Fort Worth, TX 76107, USA
Project Manager: Paratus Group
Area: 101130.0 ft2
Year: 2013
Photographs: Robert Laprelle, Robert Polidori
The Applied: Research Through Fabrication exhibition which took place the first weekend in March highlighted the winning proposal of their competition, titled 'Cast Thicket', designed b yo_cy's Ken Tracy and Christine Yogiaman. The project was exhibited at the two-day event led by internationally recognized instructors within the field of parametric modeling provided a robust opportunity for participants to be exposed to the highest level of concentrated learning possible. More images and information on the event after the break.
Architects: Rosales + Partners Architects
Location: Phyllis J. Tilley Memorial Bridge, Fort Worth, TX 76102, USA
Year: 2012
Photographs: Courtesy of Rosales + Partners Architects
Architects: VLK Architects
Location: Fort Worth, TX, USA
Project Year: 2012
Project Area: 25,000 sq ft
Photographs: Chad M. Davis, AIA
Architect: Tadao Ando
Location: Fort Worth, Texas, United States
Site Architect: Kendall-Heaton Associates
Landscape Architect: SWA Group
Structural Engineer: Thornton-Tomasetti/Ellisor-Tanner Engineers
Contractor: Linbeck Construction Corp.
Project Area: 10.96 acres
Project Year: 2002
Photographs: Liao Yusheng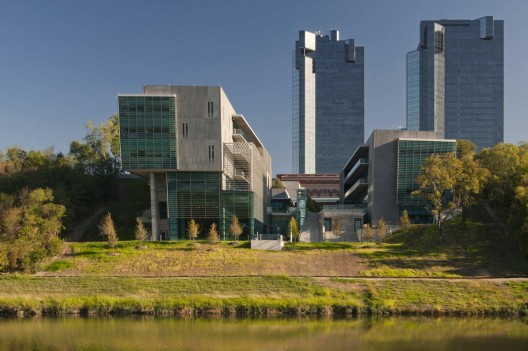 Architect: Bing Thom Architects
Location: 245 E. Belknap Street, Fort Worth, Texas, USA
Associate Architect: Bennett Benner Pettit (formerly Gideon Toal)
Design Team: Bing Thom, Michael Heeney, Venelin Kokalov, Ling Meng, Francis Yan, Shinobu Homma, Matthew Woodruff, Amirali Javidan, Bibianka Fehr, Lisa Potopsingh, Berit Wooge, Nicole Hu, Michael Motlagh
Client: Tarrant County College
Photographs: Nic Lehoux Photography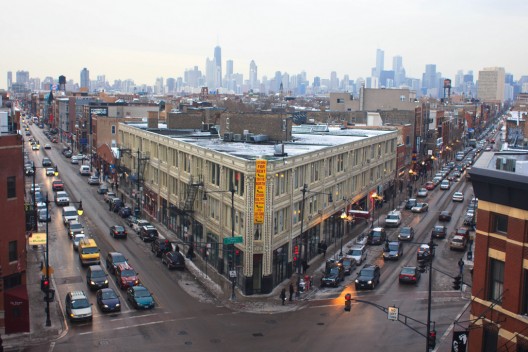 USA Today has put together a list of city neighborhoods which are satiated with activity, areas which offer a "great slice of urban life." These districts trend from the urban vicinity to its very core, each in itself exemplifying the revitalization of the American city. The list includes regions which have been influenced by deliberate urban revitalization projects, such as High Line Park in Chelsea; while other neighborhoods have experienced an influx of a younger populace which has contributed to its growth, such as Lawrenceville in Pittsburgh.
See the 10 Up and Coming Urban Neighborhoods after the break.