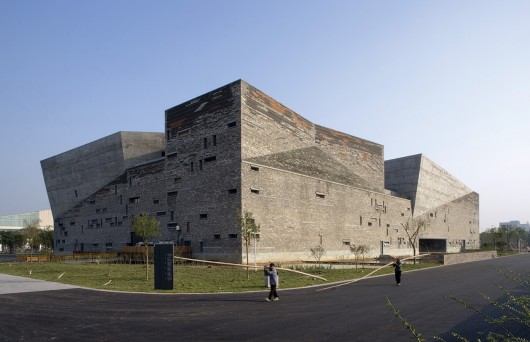 The Royal Institute of British Architects (RIBA) has announced 13 Honorary Fellowships and 11 International Fellowships which it will award at an event on February 3rd, along with the recently announced RIBA Royal Gold Medal.
Among others, the Honorary Fellowships include Director of Architecture at the British Design Council Vicky Richardson and academic Dalibor Vesely; the International Fellowships include Pritzker Prize Winners Thom Mayne and Wang Shu and his Partner Lu Wenyu. The Honorary and International Fellowships entitle winners to use the initials 'Hon FRIBA' and 'Int FRIBA,' respectively after their names.
Read on after the break for the full Fellowship lists
As part of Ajman University of Science & Technology's series of architecture workshops by architects and designers, Emilio Ambasz will be presenting the 'Towards Green Buildings/Architecture for UAE?' workshop. The event will take place at the Ajman University February 4-10. To register and for more information, please feel free to contact the workshop coordinator: Dr. Jihad Awad: Dr_jihadaa@yahoo.com, j.awad@ajman.ac.ae.
Architects: Emilio Ambasz
Location: Venice, Italy
Photographs: Emilio Ambasz
The Emilio Ambasz Prize for Green Architecture were awarded in Israel. Among all the categories, there's an International Prize for buildings outside Israel. You can check the International Prize winners after the break, and see all the winners right here.