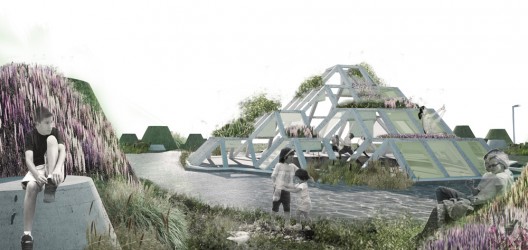 Architect: CEBRA
Client: KildebjergRy, Skanderborg Municipality
Location: Ry, Denmark
Project Year: 2011-2012
Size: 24.057 ft²
CEBRA's latest landscape project situated in Kildebjerg Ry near Arhus, Denmark, is a bit out of the ordinary.  Moving beyond providing flora, walkways and simple playground amenities, the Pulse Park will feature three distinct activity zones that will provide a place for fitness, meditation and play to benefit the residential and business areas nearby.  These zones create an activating framework for physical activities and exercise while forming an integrated part of the surrounding landscape.
More about the park after the break.