NATURSKIN - W by PARKLEX PRODEMA is a thin high-density stratified timber panel manufactured from natural wood. Its thin layer, measuring 1 or 2 mm depending on the type, makes it flexible for application on different surfaces, such as doors, columns, furniture, and other elements both outdoors (NATURSKINEXT - W) and indoors (NATURSKININT - W); it can also be used to make tiles for raised floors, with a high abrasion resistance finish (NATURSKINFLOOR - W). Skin is installed glued to any support: particle board, fiber cement, MDF, metal, etc.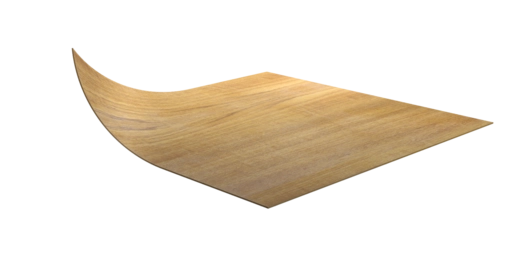 Features
No maintenance


The surface composition of Parklex products protects against adverse conditions, eliminating the need for any maintenance or treatment.

Curved Panels


Skin Internal can be curved to a maximum radius of 25 cm, allowing its application on curved corners or columns.

Resistant to Changes


Extremely resistant to atmospheric changes in humidity and temperature, Skin External is also highly resistant to UV light, such that the color of the slats remains stable over time.