The roof and facade are fundamental areas of any construction. In the design process, both require a wide range of formats, materials, and construction methods. Roof and facade constructions also require durable waterproofing, water intake, distribution properties.
There are many openings on roof and facade areas that require unique construction methods. The most common are:
Plumbing: water drainage, water run pipes, water supply
Chimneys
HVAC Systems
Metal profiles
Cable routing
Solar equipment, photovoltaic panels, solar panels
Ventilation ducts
Electrical conduits
Building perimeter guards, railing
Given these conditions, Effisus offers various solutions for crossed perforations:
Stopper: An innovative solution for sealing penetrations of any size or configuration on flat roofs. The Effisus Stopper can be installed on the most common roofs: asphaltic membranes, PVC, TPO, EPDM or metal. It is an extremely versatile solution, with precast molds, innovative sealants, quick and easy installation methods that do not require mechanical fastening. Stopper is a quick and easy installation waterproofing solution, with a long-term warranty.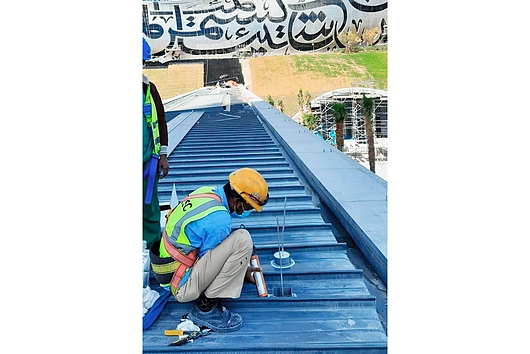 Effisus Stopper application on a metal roof in Dubai
Effisus Stopper MR: An efficient and sustainable solution for the permanent sealing of penetrations on metal roofs, with diameters from 3 to 750mm. By combining its EPDM composition to a laminated aluminum base, the Effisus Stopper MR ensures a perfect fit to virtually any configuration on roof profiles. Its flexibility ensures absorption of roof movements or vibrations by resisting the most aggressive atmospheric conditions.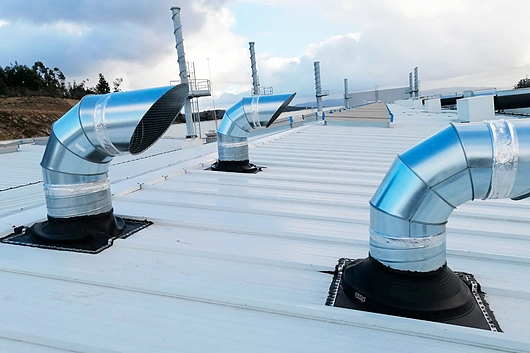 Effisus Stopper MR application on metal roof
Effisus Bond FT: An ideal solution for permanently sealing flashing details on metal roofs of any type which saves time and labor with superior long-lasting performance. Its unique elongation capacity and flexibility guarantee that it can be formed to fit irregular shapes and surfaces. Effisus Bond FT Tape consists of an uncured EPDM membrane that has been laminated to an EPDM-based pressure-sensitive tape adhesive, creating a proven peel & stick technology. After the curing process, the tape becomes extremely resistant to moisture, UV rays, temperature changes, and structural movements.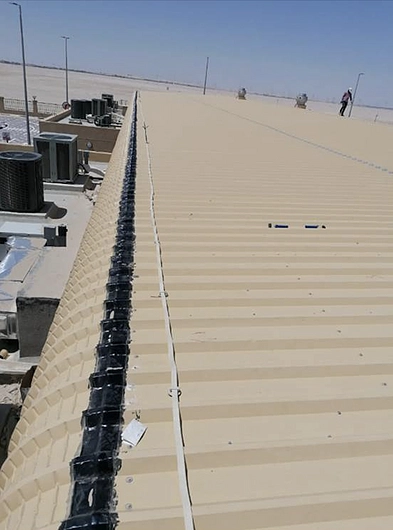 About EFFISUS

For Effisus, providing excellent client support is a top priority. The Effisus Technical Consultant Team provides assistance throughout the process, offering full project support every step of the way and with attention to every detail. Effisus also provides roof and facade integrated solutions for sealing, waterproofing, thermal and acoustic insulation that will generate superior building energy efficiency.
To ask for a sample, assistance with a project specification, technical articles or, to be connected with a UK or UAE Commercial team, contact EFFISUS.