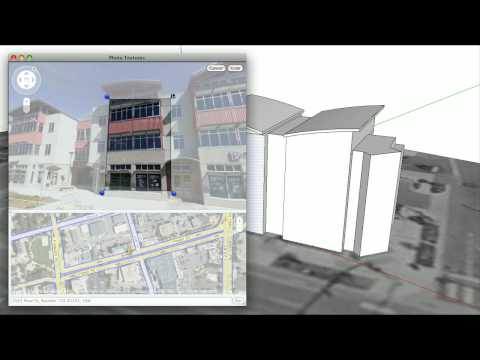 This morning Google announced Google SketchUp 7.1. This new version will be a  free upgrade for existing Pro users, and has emphasis on three important aspects of this easy-to-use (yet powerful and extensible) software: performance, an improved version of LayOut (2.1) and collaboration.
As for performance, the engine has been improved and you will notice that orbiting, zooming and drawing can be quicker and smoother in 7.1, for both PC and Mac editions.
LayOut 2.1, the SU componente that enables you to create presentation boards and design documents straight from your model, has now the ability to apply dimensions to scaled SU models and vector graphics. Based on my personal experience, LayOut is very good to deliver quick construction documents and has helped me a lot working with furniture manufacturers. The new dimension tool is something I was waiting for.
LayOut 2.1 also includes snap to the model, an improveed Freehand tool, lists (bullet or numbered, very useful) in the text area, improved grids and improved copy/paste, making it easier to work with other design softwares. You can see more on the video and images below.