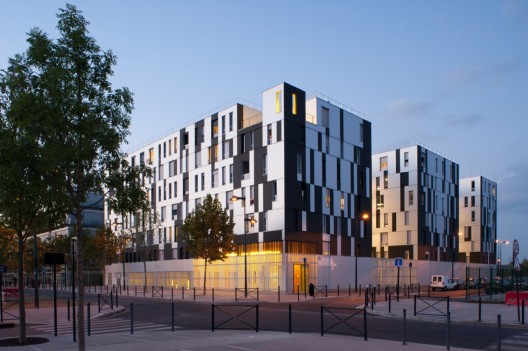 This multi-story student residence hall, designed by K-architectures, accommodates 234 apartments. The design consists of three separate buildings connected through a series of delightful external staircases.
Architect: K-architectures
Location: Bordeaux, France
Project Team: Karine Sigwalt, Jerome Herman and associate architects from K-architectures, Cecile Métaireau (first assistant architect), Sébastien Fiore and Alexander Plantady (assistant architects)
Project Area: 6,274 sqm
Project Year: 2010
Photographs: Simon Deprez
The building presents a graphic façade that is rendered in black and white. The spaces created between the buildings were turned into garden spaces with tall and hardy vegetation. This creates a nice buffer zone for the residents.