City villas Bohlgutsch is an exclusive address in the heart of Switzerland, high above the city of Zug. The stylish living space boasts an enchanting view of Lake Zug and the Alps.
The Bohlgutsch development consists of 4 houses, each with 3 exclusive apartments, which all together are equipped with 28 Air-Lux Connect sliding windows without thresholds and all including plissée insect screens and shading.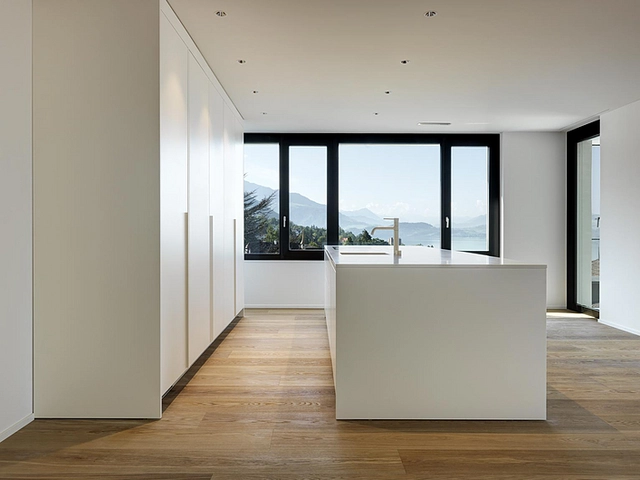 With Connect, Air-Lux offers creative freedom that can't be achieved with conventional solid wood windows. The large-surface aluminum sliding windows can be individually combined with 16 types of wood on the interior surface.