Duravit present D-Code furniture collection, designer accessories for all requirements at an affordable price. The range offers a consistently designed complete bathroom that will satisfy all tastes.
Product Collection
Washbasin
The classic washbasin shape features rectangular forms with rounded edges that blends with its surroundings. D-Code represent a hallmark of good design with alternatives and solutions for all bathroom situations.
Tubs and showers
D-Code present an affordable selection of bathtubs to match the rest of the range, at a genuine entry-level price. There are nine models to choose from: seven rectangular versions of different sizes, a corner version and a hexagonal model.
With the elements that can be individually combined, it is possible to transform almost any bathtub into a practical storage area or seat, changing mat or relaxation deck.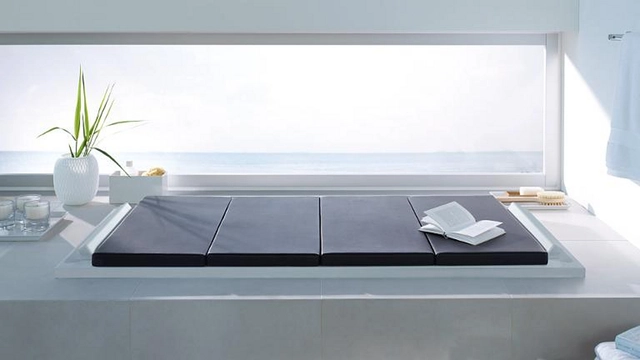 Toilet and bidet
The range include the wall mounted toilet (with washdown or siphonic flushing), the compact version of the wall mounted toilet (with washdown flushing) and the floor standing toilet (with washdown or siphonic flushing), supplemented with the appropriate bidet.
Accessories
The accessories in the D-Code range include a double-bar hand towel rail, bath towel rail, hand towel ring, toilet brush set and paper holder.