This Camberly Street apartment building has been built with sustainable Ultima RT 160 facing bricks from Randers Tegl. Historically, the North-West London district was not a residential quarter but recently the Victorian and Georgian architecture has become home to more and more residential properties leading to an eclectic mix of new and old architecture. The clean lines and grey tones from the brick-clad building creates a timeless design that fits perfectly into this architecture. The prime location of the apartment block offers scenic views of the Camley Street Natural Park and access to the buzz of surrounding restaurants and art galleries.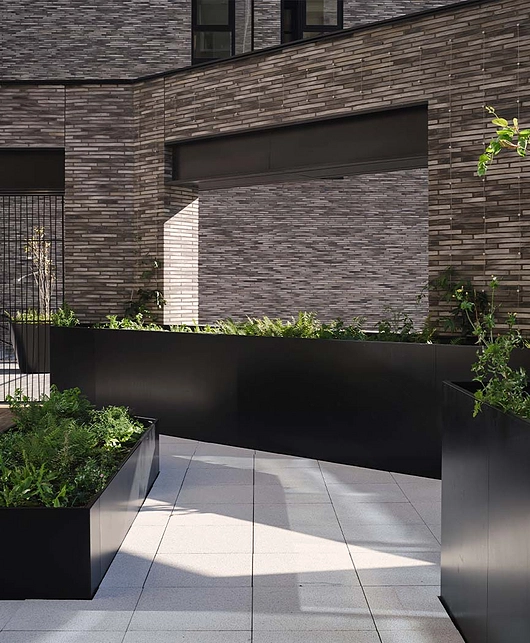 Brick Format
The Ultima series consists of waterstruck bricks in an exclusive format where each brick has the length of two ordinary bricks and a height of just 38 mm. The long format creates a distinctive and modern expression – true to the more trendy surroundings in local King's Cross, London.

Sustainability
The Ultima bricks are one of the most sustainable bricks on the market. They are produced exclusively with electricity from wind and bio-gas, which means that each brick has 50% lower environmental impact than ordinary bricks. The result of the sustainable qualities is a future-proof building that lasts for generations, with a lower embodied energy.

Façade Design
Randers Tegl Ultima-bricks combines vertical and horizontal bond patterns on the façade in numerous shades of grey. With a clear cut of extended format bricks and the union of contrasting colors, the combination makes for an exclusive finish – in perfect harmony with the historic neighbourhood.