Designed and built with GSM Project, the House of Perfume is part of the Shindagha Historic District, a 25ha area situated on the northwest bank of the Khor.
| | |
| --- | --- |
| Location | Dubai, UEA |
| Type of establishment | History Museum |
| Type | Permanent exhibition |
| Collection | Perfume applicators and bottles, raw scent ingredients |

GSM was the first client to purchase Zone Display Cases' award-winning frameless cases for this unique project.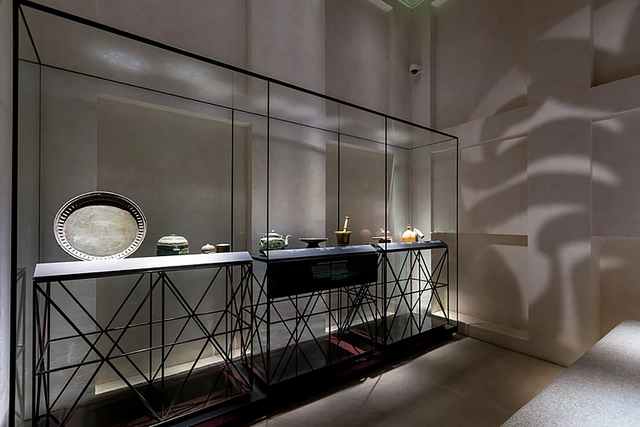 Challenge
The ultimate challenge was to deliver and install the cases in Dubai, in coordination with the sea freight, clearance, storage, ground shipment and installation logistics.
Solutions
Zone Display Cases' turnkey service required the involvement of local partner to assist with the shipment and all paperwork to import and deliver the full container from their offices in Quebec City to the Perfume House located in Dubai.