The Ceramic Textile System from Flexbrick functions as a flexible construction system that is easily adapted to cover all kinds of architectural surfaces in a wide variety of spaces. Flexbrick pavement is available in flexible rigid and draining finishing.
Insulation requirements are not compromised
Breathable for thermal and acoustic benefits
Wide range of supports and fastenings
Fast laying performance
Pavement Systems
The application of Flexbrick as flooring is like laying out a carpet. The construction of large paving surfaces is optimized because the large-format sheets are placed using cranes. They can present draining areas with wide unsealed joints or with gravel spaces or landscaping without cobblestone. Unlike other drainage pavements, the pavers will not move from their position thanks to the steel mesh that confines them.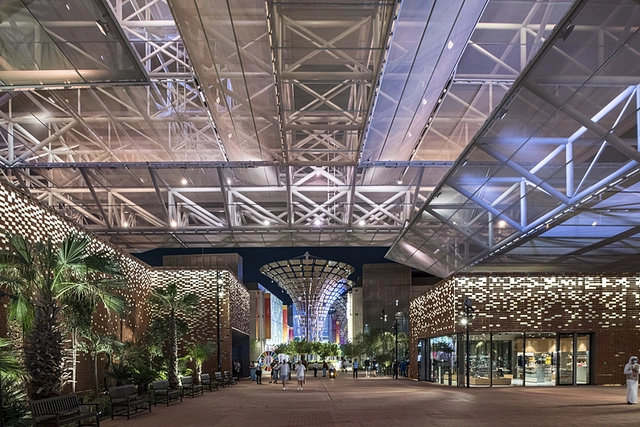 Feasible

Gardens
Heavy traffic streets
Light traffic streets

Advantages

Easy to build low-cost complex designs
Help potholes to be reduced and repaired in the cases of wrongly executed esplanades and sub-bases
Perimeter wrapping is not required, which makes the shed transition easier between the pavement and its contour.
Bases and sub-bases are the same as the ones used in traditional pavements.
Installation is as easy as spreading out a carpet by means of a crane or laying a 1m² module manually.
Feasible in gardens or heavy or light traffic streets.

Other Characteristics

Compact or concrete rigid support, grouted with mortar or similar (depending on the base, vehicle traffic is allowed).
Granular compact support and grouted with sand for draining pavements (depending on the base, vehicle traffic is allowed).
Vegetal substrate support for grass to grow between the joints or empty spaces to be filled with gravel and other decorative materials.