The Annata Model of Model Homes is designed by Chris Pardo, with the aim to provide high-quality homes with a sustainable and speedy construction methodology. This example of the Annata Model was constructed in Washington State and transported to Los Angeles, California where it was assembled in two days for the Dwell on Design show in 2017.
The home is 1850 square feet built in a ranch-style. It has two bedrooms, two main bathrooms, and a powder room which were constructed from three modular pieces. Chris Pardo Design's vision for the Annata model was to allow the client to select their finishes during the design process with options for customization along the way.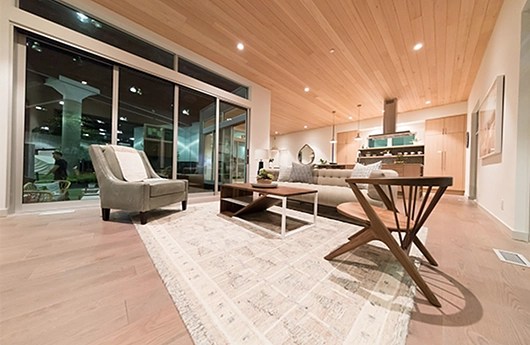 Studco's EZ Concept products were selected by the designer to achieve clean, minimal detailing. The building supported the selection as EZ Concept suited the building's rapid construction time, assembly-line construction, long-term durability and stability during transport. EzyJamb Classic Adjust Door Frames were used in collaboration with Studco's RocYork concealed hinges to create door frames with clean lines and a flush finish. Studco's EzyReveal was used to achieve a flush window finish.