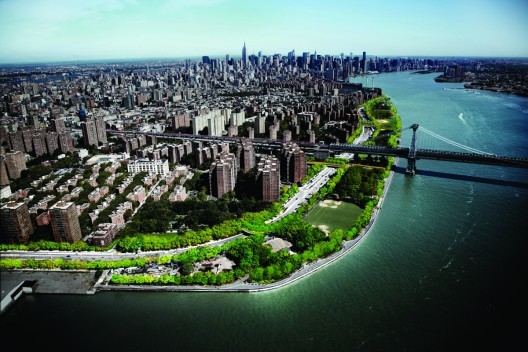 Immediately after Hurricane Sandy hit the North American Eastern seaboard last October, New York City embarked on a debate to find ways in which the city could protect itself from future storms that climate scientists predict will escalate in frequency.  Engineers, architects, scientists from myriad disciplines came up with internationally inspired proposals, including sea walls, floating barrier islands, reefs and wetlands, to apply to this particular application. Diverse in scope, the ideas have gone through the ringer of feasibility and have left many wondering if we should we build to defend or build to adapt.
On Tuesday, NYC Mayor Bloomberg announced a plan that includes $20 billion worth of both:  a proposal of removable flood walls, levees, gates and other defenses that would be implemented with adaptive measures, such as marshes, along with the extensive flood-proofing of homes and hospitals.  
What does this plan entail and what can we imagine for the future of NYC? Find out after the break.