Architects: Ricardo Sánchez González + José Ignacio Linazasoro Rodríguez
Location: Segovia, Spain
Architect In Charge: Ricardo Sánchez González, José Ignacio Linazasoro Rodríguez
Design Team: Hugo Sebastián de Erice Navarrete, Sergi Artola Dols, Rafael Rodríguez Merino
Area: 18,500 sqm
Year: 2012
Photographs: Miguel de Guzmán
Hay Festival Segovia just announced that UK designer Thomas Heatherwick will be the keynote speaker for the architecture and design sessions at the Spanish edition of Hay Festival set to take place in Segovia September 27-30. In an hour-long conversation entitled The Truffle Pig Process, Thomas Heatherwick will be talking to Martha Thorne, executive director of the Pritzker Architecture Prize and associate dean of external relations at IE School of Architecture & Design (IE University), about his studio's creative process and the increasingly blurred borders between design, architecture and society. More information on the event after the break.
Architect: GarcíaGermán Arquitectos
Location: Castillejo de Mesleón, Segovia, Spain
Project Team: Jacobo García-Germán, Marta García Jiménez, Verónica de Miguel, Clara Aramburu, Pablo Fernández-Villaverde
Construction: KLH (cross-laminated panels), Altermateria (panel installation)
Paisajes con Madera (facades), Schüco-Alucer (alluminium windows), Intemper (green roofs)
Project Year: June 2011-January 2012
Project Area: 135 sqm
Approximate Construction Cost: 980 e/sqm
Photographs: Jorge López Conde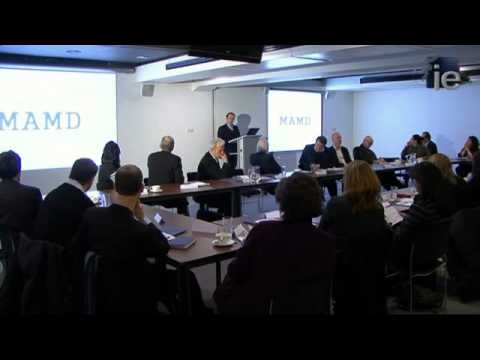 Segovia, Spain's School of Architecture at IE University has launched the world's first Master's Degree Program that combines advanced design with business management. Influential professionals in the field of architecture met at the Building Center in Central London, where Javier Quintana, Dean of the School of Architecture at IE University, introduced the program.
The degree program, M.A.M.D., prompted a discussion on the successes and failures of architecture schools in preparing students for architectural practice post graduation. Editor of The Architect's Journal, Christine Murray noted that architecture education "is not focused on how to structure your practice, how to start a practice, how to run your practice, how to grow your business and how to be successful in the business of architecture."
These are precisely the issues that Javier Quintana wishes to address with the new program. He says, "design is still our main column" but that the faculty, made up of professionals that practice in the field of architecture, focuses on business management and administration – tools that will help architects attain job, keep jobs and promote their projects over the course of their careers.
The challenge for architects today, as Peter Murray Chairman NLA and Professor at MAMD, IE School of Architecture, is they are losing jobs to other fields such as project management, cost consultants, surveyors and planners outside of the realm of design. He emphasizes that, "If architects are to maintain a powerful role in creating new environments then they have to understand the way business works."
This program addresses the gap that exists among architecture schools as well as professionals today and creates communication between disciplines outside of design.