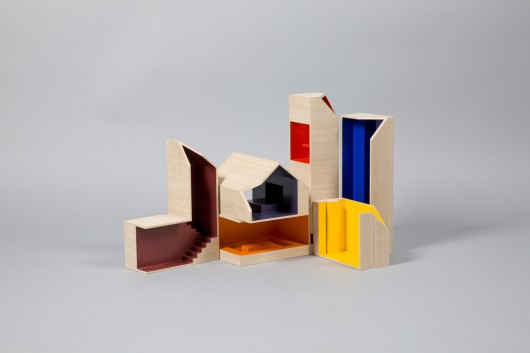 Inspired by the dolls' house that Edwin Lutyens designed for The British Empire Exhibition in 1922, twenty British practices are each designing a contemporary dolls' house in aid of the disabled childrens' charity KIDS. Each version will sit on a 750mm square plinth to be auctioned at Bonham's on the 11th November and contains one feature which would make life easier for a disabled child. Among the participating practices is Zaha Hadid Architects and Rogers Stirk Harbour + Partners. FAT will also be working with Turner Prize recipient Grayson Perry CBE, and Studio Egret West with artist Andrew Logan.
See all the entries after the break…
Mark your calendars – the Lowline is going public! After a great gallery exhibition and tons of international support, the Lowline founders are launching a public exhibition to showcase their innovative technological approach to creating the world's first underground park on the Lower East Side of New York City. The full scale exhibition will take place in the Essex Market Building D, an abandoned warehouse just above the proposed Lowline Park, from September 15-27.
More after the break.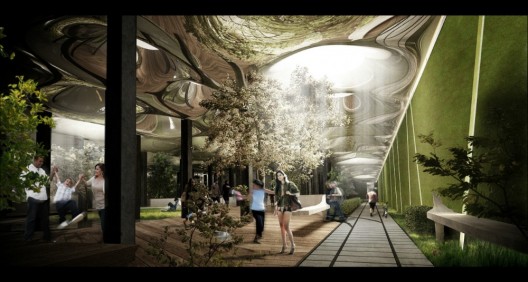 By now you've probably already heard and read about James Ramsey and Dan Barasch's radical proposal to bring an underground park to the Lower East Side via Essex Street Trolley Terminal below Delancey Street.  What you may not know is that the LowLine, as it has become known, has just launched a KickStarter Campaign with a goal of raising $100,000 by April 6th. Here you can pledge money and receive prizes for your donations if funding succeeds.  The masterminds behind the projects are not slowing down.  Conversations about this project and its possibilities are spreading.  Just last week, the Tenement Museum invited Ramsey and Barasch, along with historian Stuart Blumin to discuss the project and some of its social and political consequences.
As the Highline has everyone looking up, James Ramsey and Dan Barasch are asking people to start looking down. James Ramsey's vision to transform the abandoned Williamsburg Bridge Trolley Terminal into a subterranean park filled with sunlight and lush vegetation is gaining international attention and support. The satellite engineer turned architect has developed a skylight using fiber-optic technology that will naturally light and bring life to this forgotten, graffiti-covered cavity below the streets of New York City.
Continue reading for more information, video and exclusive statements from Ramsey and Barasch.