Following our top 40 Architecture Docs to Watch in 2014 and our favourite 30 Architecture Docs to Watch in 2013, 2015 is no exception! Our latest round up continues to feature a fantastic range of films and documentaries telling the tales of unsung architectural heroes and unheard urban narratives from around the world. This entirely fresh selection looks past the panoply of stars to bring you more of the best architectural documentaries which will provoke, intrigue and beguile.
From a film which explores one man's dream to build a cathedral (#4) and a simultaneous history of and vision of Rotterdam's future (#7), to a tour of the world's last surviving squatter town in Copenhagen (#14) and A Short History of Abandoned Sets in Morocco (#16), we present – in no particular order – thirty freshly picked documentaries for you to watch in 2015.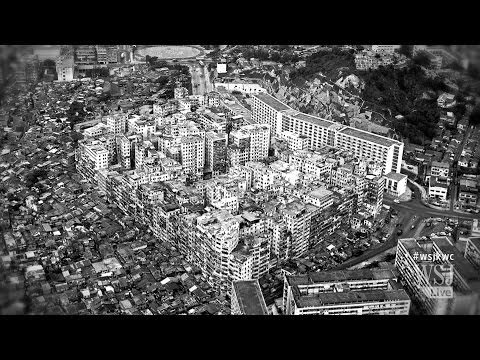 Twenty years ago, one of the world's most unusual and unexpected pieces of architecture was razed to the ground: Hong Kong's Kowloon Walled City, the most densely populated area on earth. Squalid, dark, and labyrinthine, the informal city was not only a hotbed for organized crime, but also a vibrant community of commerce and hope. Now, the Wall Street Journal has released this short documentary, bringing the city back to life and revealing why it holds a special place in world culture today.
In light of the release of a second, revised edition of City of Darkness – the authoritative text on Kowloon Walled City, which you can help Kickstart here — authors Greg Girard and Ian Lambot have shared an excerpt from City of Darkness Revisited. 
The early phases of the Walled City were characterised by predictable building typologies and the buildings were constructed on the principle of squatters' rights, with random construction on spots of available land by whoever got there first. Alleyways and passages evolved – unplanned – into the established 'map' of the City, which would remain until it came down. A basic electric supply existed, increasingly burdened by illegal connections that frequently overloaded the system, and the few standpipes supplied the only water. As the need to accommodate the ever growing residential and commercial populations forced it to in the 1960s, the building typology of the Walled City made the leap from two- to three-storey residential structures to taller, six- to seven-storey ones. This represented an important threshold, because at these greater heights the buildings unavoidably became more complex and required greater labour to realise, reinforced concrete, more investment, and so on. They also required a different way of living. Water had to be transported up to the higher floors by hand. Likewise the propane gas canisters that furnished fuel to cook or heat water.
20 years ago, Greg Girard and Ian Lambot published "City of Darkness", a book which documented life inside the notorious Kowloon Walled City in Hong Kong during its peak in the late 1980s. When the high-rise slum was cleared and demolished soon after in 1993, this collection of photographs, interviews and essays became a eulogy of sorts, becoming one of the key texts on the most densely populated place the world has ever seen.
Two decades later, Girard and Lambot have revisited the book – and to fund this new edition, they have turned to Kickstarter.
Read on after the break to find out what's new in this edition and how you can help fund the book.
Whenever I see sensational exposes on the supposedly sublime spatial intensity of Hong Kong's Kowloon Walled City (demolished in 1994), they strike me as nothing more than colonial fantasies that have little to do with the reality of living in the midst of one of the world's cruelest slums. You see the Walled City pop up constantly like it's still a valid or even interesting subject. This informal settlement has been diagramed, photographed, and written about for decades from an aesthetic point of view, rendering its victimized and oppressed inhabitants all but invisible. Not to say that this wasn't home to a lot of people and that no "fond memories" were formed there, but still, like all slums, it was a tough place to live, fraught with contradictions in the haze of hope for a better life.
It has been twenty years since the demolition of the Kowloon Walled City. To mark this, the South China Morning Post has created an info-graphic that details the facts and figures of what life was like inside this architectural oddity. 
Read more about the madness that was KWC after the break…
Now this is dense.  Kowloon Walled City, a Chinese settlement in Hong Kong was at one time thought to be the most dense place on the planet.  A Japanese team was able to document the city in section before it was disassembled in 1993.
Additional photographs following the break.