The French government has announced that it is committing €200 million towards restoring the Grande Arche de la Défense, the 110m tall hollow cube which marks the Western end of Paris' Axe Historique. The arch was completed in 1989 to celebrate the bicentennial of the French Revolution, however in its 25-year lifespan it has not fared well: an elevator scare in 2010 forced the rooftop facilities to close, and the area around the North tower has been closed to the public due to the risk of falling marble tiles. Studies conducted between 2004 and 2010 concluded that one in six of the facade tiles had been severely damaged by rain.
The €200 million investment will focus on the arch's Southern tower, where workers for the French ecology and housing ministries who occupy the space have complained of a lack of natural light and poor working conditions.
More on the Grande Arche's future after the break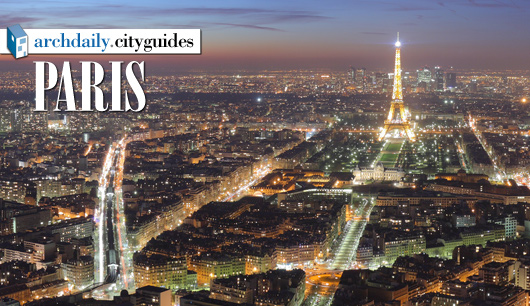 This week, with the help of our readers, our Architecture City Guide is headed to Paris. For centuries Paris has been the laboratory where innovative architects and artists have come to test their ideas. This has created a city that has bit of everything. Where the architecture of some cities seems to undergo phases of punctuated equilibrium, Paris's architectural fossil record gives an impression of gradualism; all the missing links are there. This makes it easy to trace the origins of the most contemporary ideas throughout history. Nothing seems to come out of nowhere. If you look around you kind find the design's inspiration running through the city's Roman, Medieval, Renaissance, Baroque, Classical, Rocco, Neo-Classical, Empire, Art Nouveau, Art Deco, Modern, Post-Modern, and Contemporary Architecture. Seen in another context, many of Paris's buildings might seem out of place, but the bones of this city support the newest iterations on the oldest and most profound questions. The 24 contemporary designs that comprise our list probably should not be viewed outside of this context, even though that is the stated goal of some of the designs.
As the most visited city in the world and arguably the capital of culture, it is impossible to capture the essence of Paris in 24 modern/contemporary designs. Our readers supplied us with great suggestions, and we really appreciate the help and use of their photographs. The list is far from complete and we realize that many iconic buildings are not yet on the list. We will be adding to it in the near feature, so please add more in the comments section below.
The Architecture City Guide: Paris list and corresponding map after the break.