Amidst the longstanding, heated battled to save Bertrand Goldberg's iconic Prentice Woman's Hospital, the results of the 2012 Chicago Prize Competition: Future Prentice have been announced! Presented by the Chicago Architecture Foundation, in collaboration with Chicago Architectural Club and the Chicago Chapter of the American Institute of Architects, the international competition intended to act as a platform for public debate about the future of the controversial Chicago landmark.
More information and the winning proposals after the break…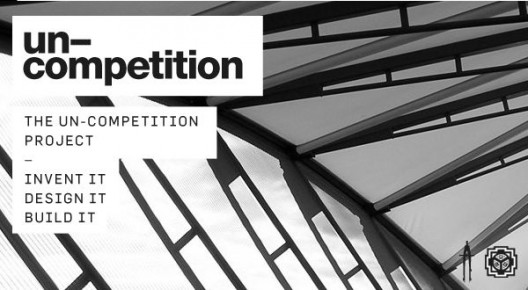 Black Spectacles, who has teamed up with the Chicago Architectural Club, has recently created The Un-Competition Project. Invent a project, design it, and post your design on our Facebook page, with a 60 second video. They want to hear how you came up with your project, what your design is, and how you are going to get it built.
So, no, there is no competition brief, and no, they're not going to get your project built. You make the project up yourself, big or small- you sell it, and you figure out how to get it built. Then document it in a video, and they'll show it to the world. More information on the competition after the break.
Network Reset: Rethinking the Chicago Emerald Necklace is an international competition organized by MAS Studio & Chicago Architectural Club that seeks to provide ideas and actions that can reactivate the Boulevard System of Chicago and rethink its potential role in the city.
Read on for winners and more on the competition.
The Chicago Architectural Club is pleased to announce the 2011 Burnham Prize Competition. This year's competition is co-sponsored by the American Institute of Architects Chicago and Landmarks Illinois. The competition is intended to examine the controversial legacy and questionable future of the McCormick Place East Building, the 1971 modernist convention hall designed by Gene Summers of C.F. Murphy Associates which is sited on the lakefront in Burnham Park. Registration for the 2011 Burnham Prize Competition has been open since 1 February 2011. Submissions are due 4 April 2011. More competition information after the break.
The Chicago Architectural Club is pleased to announce the 2010 Chicago Prize Competition: MINE THE GAP, a single-stage international design ideas competition dedicated to examining one of the most visible scars left after the collapse of the real estate market in Chicago: the massive hole along the Lake Michigan shore that was to have been—and may yet be—the foundation for a singular 150-story condominium tower designed by an internationally-renowned Spanish architect, a tower which was to have become a new icon for the city and region.
What to do with the gap? Whether or not the project is resuscitated, what else can we do with this strategic and highly-charged site? Once the motor of real-estate speculation has stalled, what can we use to propel ourselves, and the discipline, forward? You can register here.