Adrian Lahoud and Samuel Szwarcbord shared with us their honorable mention entry for the recent Geopolitical Borders Competition organized by Think Space and judged by Teddy Cruz. This project is about two lines, one existing and one proposed. The first line is invisible. It runs horizontally from east to west across the Mediterranean Sea. Like the contour lines on a weather forecast, it bends and twists according to the vast differentials of pressure between North and South. From the perspective of the African continent, Europe holds a minimal promise of opportunity that cannot be found at home. From the point of view of Europe, North Africa represents a local pool of labor power, ready to be dipped into at will, a steady reserve of energy (increasingly solar) and kilometers of unspoiled coast ready for development. Like any bad relationship, the asymmetry is secured through structural violence. This violence must be flexible enough to accommodate the contradictions and dynamics of both parties. Changing domestic imperatives, economic demands and legal requirements form plastic limits through which the stability of the line must be coordinated.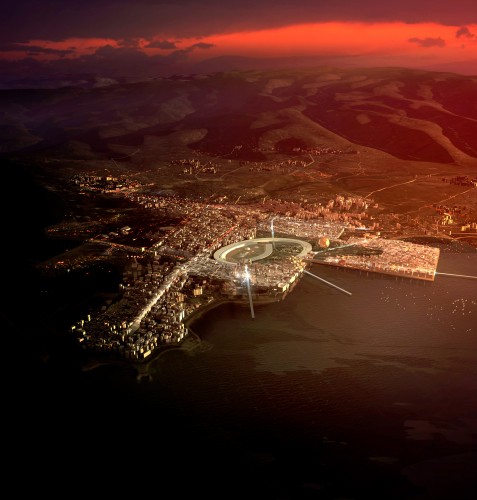 The Collective Tower, proposed for Tripoli, Lebanon, by Adrian Lahoud addresses the co-existence between different city forms, specifically the small-scaled, fine-grained building divisions within towers and skyscrapers.
More on the project after the break.