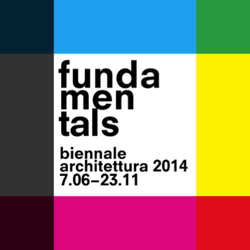 ArchDaily has been asking architects "What is Architecture?" for over 6 years. It's a question that few interviewees answer without hesitation or bristling. But after asking over 200 architects, we've noticed a pattern: even though many people start very similarly, the answers soon diverge in a way that demonstrates the promise of the profession. And no matter how architecture is defined, the strong majority of architects hold an underlying belief in its ability to influence. 
When the ArchDaily team visited the Venice Biennale and entered the Central Pavilion of the Giardini, home to the Elements exhibition, we saw it as a dynamic, immersive, exhaustive response to the question "What is Architecture?" Visitors to the Biennale are introduced to architecture through its elements--the pieces, parts and fundamentals that comprise built structures around the globe. 
When Koolhaas chose to focus on Elements, he produced a text (in both book and exhibition format) that gives us the tools to understand what architecture is and how is it has evolved (or stagnated). Even though he didn't invite people to show projects in the traditional sense, the AD editors saw a hopeful undertone to Elements -- it is a resource that can be revisited over and over again, one that will arm the current and future designers of our built world with the knowledge they'll need to address the issues they have yet to even confront.
After the break, see images of the exhibition and read Koolhaas' curatorial statement. 
http://www.archdaily.com/527803/rem-koolhaas-elements-uncovering-architecture-s-origins-assuring-its-future
Nico Saieh