Architects: Komada Architects' Office
Location: Suginami-ku, Tokyo, Japan
Architects: Takeshi Komada, Yuka Komada
Consultant: Yamabe Structural Office
Area: 104.69 sqm
Year: 2009
Photographs: Toshihiro Sobajima
It is the house for three person family  built in the suburb of Tokyo.
The form that five different small boxes gathered at random, makes no difference between front and back of the house and control the overall scale.
In the first floor, five spaces varying in area and the ceiling height are connected in a string, and eyes go with the private room of second floor and the central stair hall to create integral, complicated interior.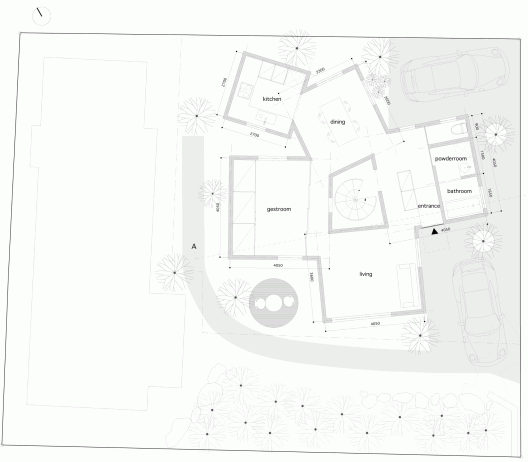 * Location to be used only as a reference. It could indicate city/country but not exact address.