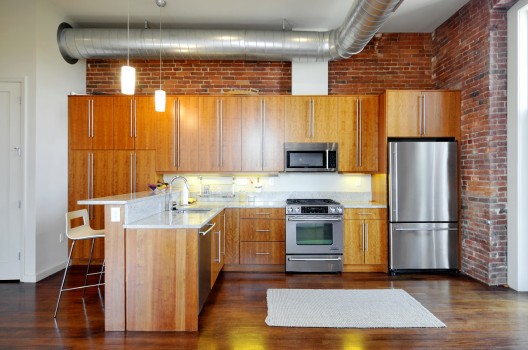 Architects: Touloukian Touloukian Inc.
Location: Boston, Massachusetts, USA
General Contractor: Fern Vanchon
Lighting Designer: Scott Richardson
Photographs: Stephen Lee
An adaptive re-use and historic restoration project that transformed the Lawrence School, built in 1856, into 16 residential loft-style condominiums. The design highlights the qualities of the building by leaving exposed brick at the interior, and re-establishing the tall windows to allow sweeping views to the City of Boston.
The new construction project features modern kitchens and bathrooms, new hardwood floors, exposed ductwork, painted steel decks and new elevator access.
* Location to be used only as a reference. It could indicate city/country but not exact address.