The consistently rectangular design language of the Vero Air bathroom range is a classic in the Duravit program. Thanks to today's technical options, Vero Air is a complete bathroom collection that combines a level of precision with seamless proportions.
Product Range
Washbasin
Slim, precise, completely streamlined. The Vero Air include the slight lowering of the rear rim of the inside basin and the repositioning of the outlet. Vero Air can be combined with the vanity units and tall cabinets from the Vero furniture program.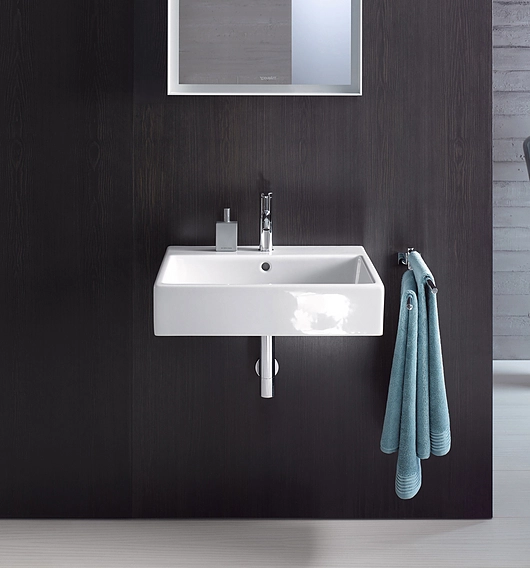 Toilet and bidet
The rectangular basic form of the The Vero Air toilet finishes with a gentle curve downwards, appearing geometrically precise and harmoniously round at the same time. Inside, the Duravit Rimless technology enables flushing results. Thanks to the open, easily accessible rim area, the bowl is particularly easy to keep clean, and this reduces cleaning times considerably.
Bathtub
Vero Air bathtubs range is also available with a bath inlet or base inlet. On request, they are available with the Air System, fitted with air jets that are almost invisibly integrated and sound.