The Denver Art Museum's renovation got completed in the fall of 2021. Part of the major project was to restore and renovate the Martin Building, which would offer visitors access to 33,328 square feet of new gallery and public spaces.
| | |
| --- | --- |
| Location | 100 W 14th Avenue Pkwy, Denver, CO, USA |
| Type of establishment | Art museum |
| Type | Permanent exhibition |
| Collection | Asian art, Latin American art and art of the ancient Americas |
Zone Display Cases was contracted by the DAM to design, fabricate and install an impressive quantity of recessed wall cases, totalizing no less than 675 linear feet of glass. The Latin American art galleries, located on the fourth floor of the building, and the Asian art galleries, on the fifth floor, are where most of the cases can be found.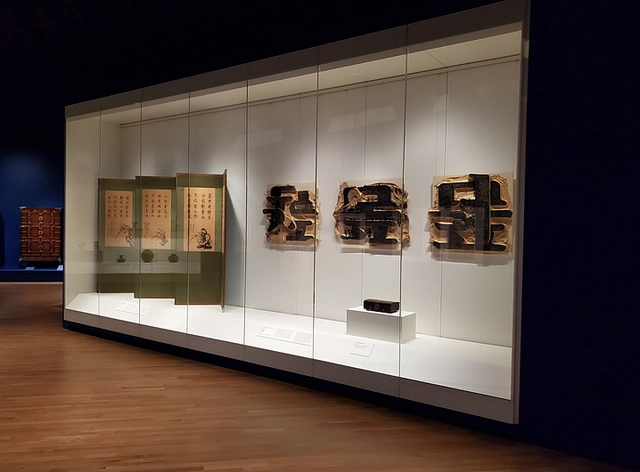 Challenge
This project was extremely budget and time-sensitive, especially considering the large amount of display cases that needed to be created and installed. The project also needed to be completed despite the unusual conditions and challenges caused by the Coronavirus pandemic.
Solutions
Both the Zone and the DAM teams have closely collaborated to standardize and simplify the design of the cases to keep costs down and meet schedules . Weekly meetings with a dedicated project manager were key to keeping the project on track and ensure efficient communications.
Fortunately, and despite the challenges caused by the Covid pandemic, the technicians were able to travel into the United States to complete the installation of the display cases.