Hyline's HY40 and Hyline Pocket Glass Systems were used in new private residence in Saint Tropez, France. The concept behind the house, used by SAOTA Architecture and design, was to create a gallery-like space that was minimalistic, open and filled with natural light.
Clearstory windows were carefully placed to bring light into the building and frame specific views of the slopes and pine trees surrounding the property.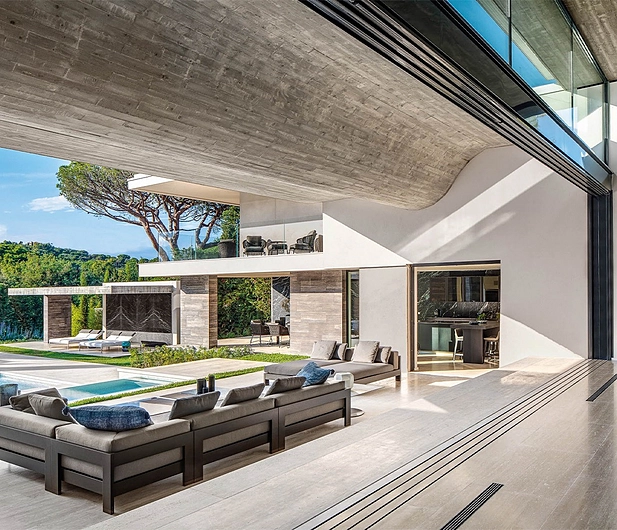 Windows were also placed to capture views within the courtyard and within the roof to bring light in from above. The clean, minimalistic design of Hyline's windows, along with its high performing properties made Hyline's products perfectly suitable for this project.