Architects: Jacques Ferrier Architectures
Location: Choisy-le-Roi, France
Project Manager: Stéphane Vigoureux
Project Team: Katrin Wagner (project leader), Corentin Lespagnol (image conception), Léa Duverge, Harold Chaveneau
Client: Sadev94
Budget: 6.1 M Euros
Project Year: 2008-2010
Photographs: © Jacques Ferrier Architectures / photo Luc Boegly
Architects: Jacques Ferrier Architectures
Location: Soissons, France
Project Manager: Stéphane Vigoureux
Project Team: Emmanuel Coudert (project leader), Corentin Lespagnol (image conception), David Juhel, Harold Chaveneau
Client: Communauté d'Agglomération du Soissonnais
Landscape designer: Agence TER
Signage: Laboratoire IRB Ruedi Baur
Structural engineers: HDM Ingénierie
Utilities engineers: SOGETI Ingénierie
Project Area: 12,250 sqm
Budget: 6.6 M Euros
Project Year: 2010
Photographs: © Jacques Ferrier Architectures / photo Luc Boegly
We have been featuring several proposal for the Musée National des Beaux Arts du Québec competition. Along with the winning project by OMA, we've featured proposals by Saucier + Perrotte Architects and the submission by BIG + Fugère Architectes. Today, Barkow Leibinger Architekten shared with us their proposal, done with NY based architects Imrey Culbert Architects. More images and architect's description after the break.
Jacques Ferrier Architects were selected to design the French Pavillion at Shanghai Expo 2010. Their project 'The Sensual City' is a simple building with a big style French garden inside. Surrounded by water it appears to be floating.
The 6000 square meter pavillion will use advanced building materials and environmental protection technology including solar panels on top of the roof.
Seen at designboom. More images after the break.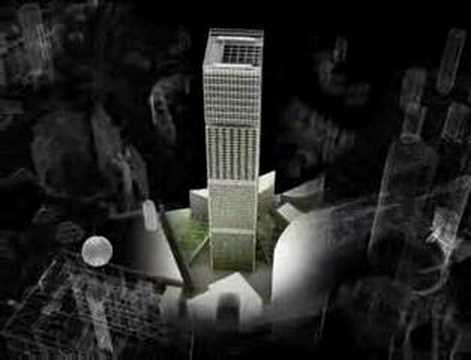 The La Defense is a 160 ha business district in the west of Paris, currently under a renewal plan to strengthen its place among the great international business districts. The plan is managed by the EPAD (The Public Establishment for Installation of La Défense), an organization formed by local authorities, government and neighbors focused on developing the La Defense for the best interests of its 20.000 residents and 150.000 inhabitants in floating population.
The renewal includes several high rise sustainable towers. One of this towers, the Tour Signal, entered an international closed competition for teams of architects/investors/developers, on which EPAD didn't impose a site. The candidates were thus able to choose their sites either from among the entrances to the business district (South Gate and West Gate), either from sites subject to demolition operations. The Tour Signal will thus endow the business district with a new landmark in 2013.
The finalists for this project were Jacques Ferrier Architectures, Foster + Partners Ltd, Studio Libeskind Architect, Ateliers Jean Nouvel and Wilmotte et Associes SA.
And a few days ago, the winner was announced: Ateliers Jean Nouvel, project shown on the video above.
More pictures of the Jean Nouvel proposal, and the rest of the candidates/finalists after the jump.