Each December, Design Miami/ commissions early-career architects to build a designed environment for the fair's entrance as part of its biannual Design Commissions program. This year's winning proposal, dubbed "Tent Pile," was designed by the New York-based architectural practice formlessfinder. Its design harnesses the properties of sand and aluminum to create shade, seating, cool air and a space to play for Miami's public.
As we reported last week, Interboro Partners' "Holding Pattern" was selected as the winner of the 2011 YAP organized by the MoMA and the MoMA P.S.1. As usual, and in order to extend the debate, we are presenting you the running entries.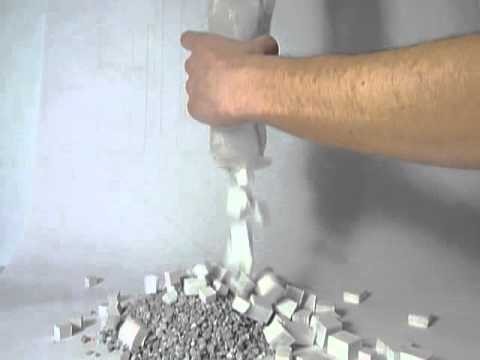 We present you "Bag Pile" by NY-based firm FormlessFinder. The proposal is based on a series of arches constructed by filling geo textile tubes with gravel and sand at the botton, and recycled foam piles at the top. The heavy elements at the bottom secure the arches, while providing thermal mass to cool down the yard. FormlessFinder's approach is very different from past installations, on which "temporary" is translated into lightweight elements.
More about Bag Pile after the break:
The annual make-over of PS1′s courtyard is one of our favorite summertime events, as the competition brings fresh, crazy and creative proposals to the table.  The NYTimes recently shared that the MoMA and PS1 have asked MAXXI – the National Museum of the 21st Century Arts in Rome – to be the third partner in their Young Architects Program.   MAXXI will take part in transforming the Long Island City site, but there will also be a separate installation displayed in Rome.
Logistically, a New York jury and a Rome jury will chose the winning architects in February.  The short list for MAXXI includes Raffaella De Simone and Valentina Mandalari of Palermo, Ghigos Ideas of Lissone and stARTT of Rome, Asif Khan of London and Langarita Navarro Arquitectos of Madrid (we've covered several Langarita Navarro works previously on AD here).
As we featured several weeks ago, the MoMA/MoMA PS1 finalists include Interboro Partners of Brooklyn, Matter Architecture Practice of Brooklyn, and FormlessFinder also of Brooklyn, MASS Design Group in Boston and IJP Corporation Architects of London.
You can expect full coverage of this exciting new partnership, especially the new proposals for the summer.  We are looking forward to seeing if these proposals top last summer's ideas.