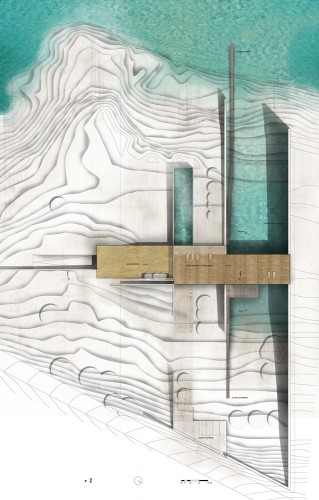 Dimos Moysiadis + Ioannis Oikonomou+ Xaris Tsitsikas,
young Greek architects, have designed a conceptual house where 
a canal brings the ocean water both next to and underneath the house.  Residents can enjoy a dive off the veranda into their natural swimming pool, or
an artificial sandy beach just a few steps down from their front door of the house.
The eastern concrete side of this canal stands as a strong edge against the property line, as an attempt to "create a "safe" border between our environment and the other properties."  With the long side of the villa  parallel to the north coast, and vertically to the canal, the home creates a sense of enclosure around the landscape.
More images after the break.